This Toyota "TJ Cruiser" Could Be The Ugliest Toyota You've Ever Seen (Photos)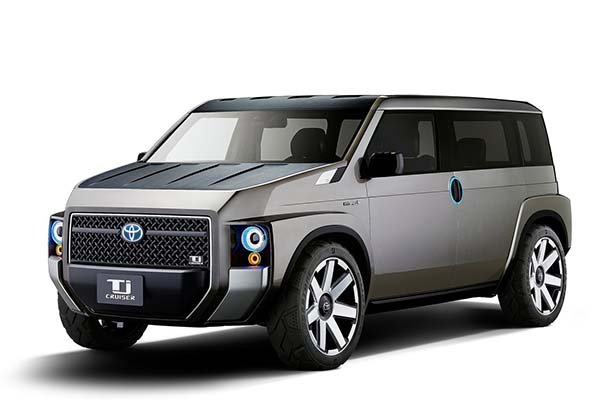 This is a Toolbox as the "T" in Tj Cruiser implies. The "J" stand for Joy but the looks does not depict joy. It could even scare you through your rear view mirrors.
The Toyota Tj Cruiser looks more like a Dodge Durango than a Toyota and it is hard to tell if it's an SUV or a Van. Despite the flaws in its looks, the 2.0 litre + hybrid powered vehicle has some practicality for utility. The box-like design enables it hold enormous cargo coupled with the fact that all the passenger seats can fold flat to increase storage space.
The Tj CRUISER symbolizes a new genre incorporating the strengths of a van with those of an SUV.. and the hood, roof, and fenders use materials (with special coating) that resist scratches and dirt, even when objects accidentally come into contact with them.
Despite the functionality, it's a pass for me. What do you think about the ride? and the Toyota product you think is more ugly than this.
See Related Post Unbelievable: See What This Guy Did To His Toyota Camry Pencil Light
See Related Post Unbelievable: See What This Guy Did To His Toyota Camry Pencil Light