2019 Brabus G500 Will Give You Multiple Adrenaline Shots (Photos)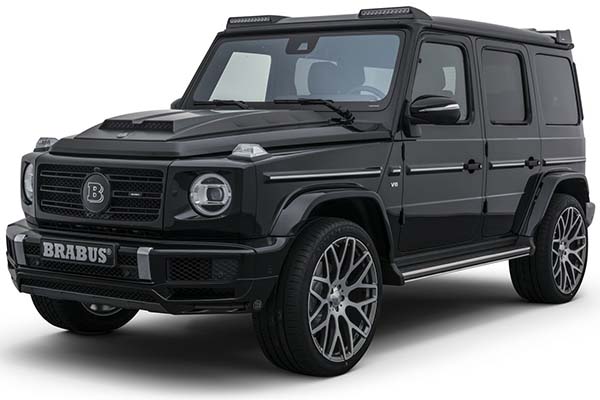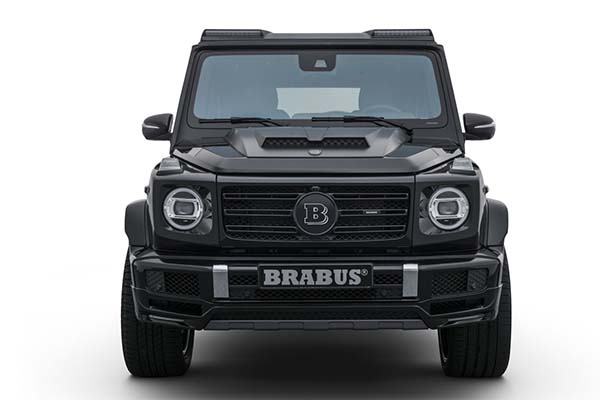 Brabus' recipe for the new G has been spotted. More power, massive 23-inch wheels, and carbon fiber. The reputable German aftermarket specialist is unveiling an entirely new project. It's one of the first tuners to work on the 2019 G-Class and they've managed to get their hands on a shiny new G500.
Their first order of business was to upgrade the engine. The twin-turbo 4.0-liter V8 engine has been tweaked to develop an additional 78 horsepower and 74 pound-feet of torque for a grand total of 493 hp at 5,600 rpm and a mountain-moving 524 lb-ft from 2,250 rpm. Thanks to the newly gained muscle, the high-riding Mercedes will run to 62 mph (100 kph) in only 5.7 seconds and will continue to accelerate until an electronic top speed limiter will kick in at 130 mph (210 kph).
Aside from fiddling with the eight-cylinder powerhouse, Brabus decided to work on the G-Class' appearance and can offer customers a wider array of alloy wheel designs in sizes from 20 up to 23 inches, with the biggest ones wrapped in 305/35 R23 tires. What catches the attention the most is not the size of the wheels, but the custom hood made from carbon fiber, complete with a functional scoop. A multitude of carbon fiber accents can be seen all over the G-Class' boxy body, which has also gained roof-mounted LED lights at the front and a spoiler at the back.
At an additional cost, Brabus is also offering a stainless steel exhaust system with a pair of chrome tips on each side and with a choice between a neighborly "coming home" mode and a louder sport mode making the V8 scream. Thanks to actively controlled flaps, the driver will be able to simply pick between the two modes. Inside, sky's the limit when it comes to personalizing the G's cabin. Multiple types of leather can be combined with the finest Alcantara and a carbon fiber trim. There are also aluminum pedals and scuff plates, and even wood accents in a variety of finishes. As nice as this G500 is, we're honestly waiting for Brabus to work its magic on the new G63.