2021 Audi A7 Comes With Powerful 362-HP Plug-In-Hybrid Version (PHOTOS)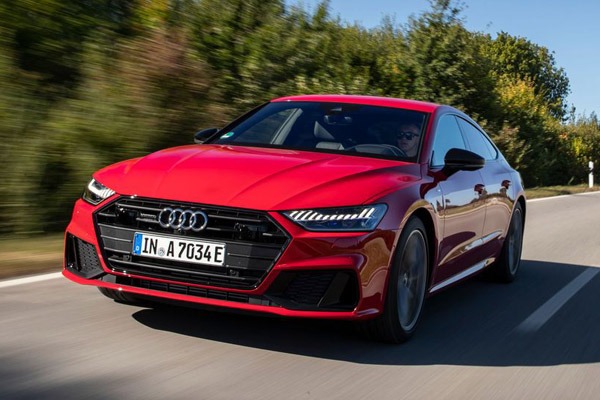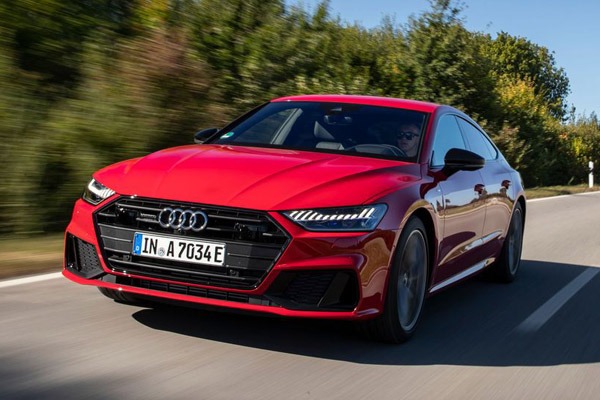 The 2021 Audi A7 55 TFSI e is the plug-in-hybrid version of the A7, being offered for the first time.
The 2021 A7 luxury hatchback is a compelling mix of performance, design, and technology that started us down the slippery slope of "four-door coupes."
The A7's shape isn't only familiar because it's been applied to everything from sedans to crossovers, it's also familiar because the A7 has been around for a while, too.
Audi revealed early last year that it was going to add a plug-in-hybrid option to several of its vehicles in the U.S. This includes the Q5 and A8—but it had kept us waiting on the A7. 2021 Audi A7
The German automaker has now divulged that the plug-in-hybrid A7 will be a 2021 model in the U.S.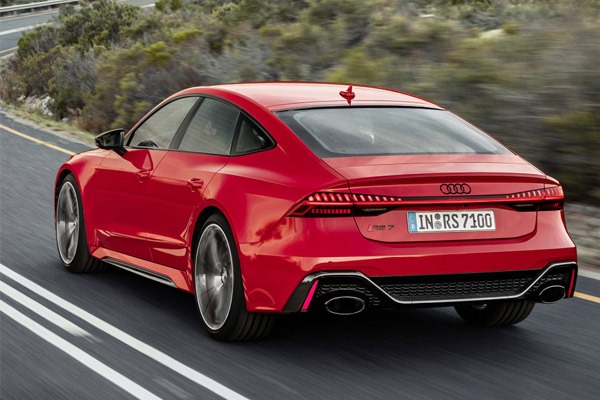 The A7 55 TFSI e churns out 362 horsepower and 369 lb-ft of torque. This comes from its electric motor and turbocharged 2.0-litre four-cylinder, which is 27 horsepower more. It is the same amount of torque compared to the V-6–powered regular A7. The hybrid's powertrain is paired with Quattro all-wheel drive and a seven-speed dual-clutch automatic transmission.
The hybrid system in the A7 gives drivers the ability to decide where power is derived from and how much comes from either the engine or the battery. Hybrid mode is activated automatically when route guidance is in use and based on the given route, the vehicle will optimize battery and engine used to increase efficiency. In EV mode, as long as the driver doesn't accelerate too quickly, the battery powers the car exclusively; in Battery Hold mode, only the engine is used.
Inside, the A7 took bigger strides with its interior touchscreens. Base versions get an 8.8-inch touchscreen for infotainment up top and an 8.6-inch touchscreen below for vehicle functions. Most versions upgrade to a 10.1-inch infotainment touchscreen with a 12.3-inch digital instrument cluster; more than 30-inches of digital screens in front of our faces should feel like overload, and yet here we are.