Watch The Iconic 1960s TV Commercial For Renault 4 For Africans (VIDEO)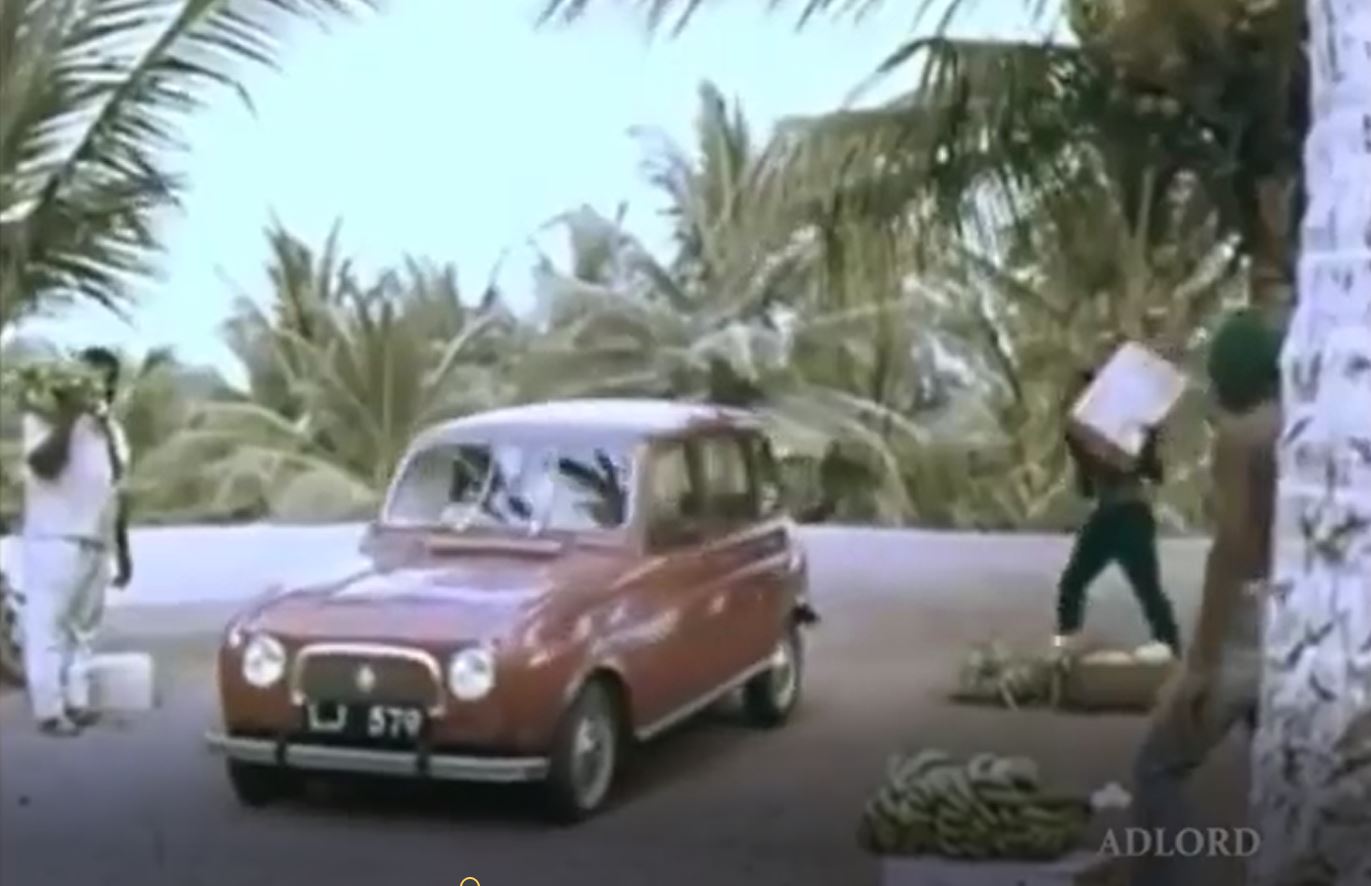 The TV commercial below was a promo campaign for the 1961 Renault 4.
The coomercial was produced by advert company Adlord in 1966. It was dubbed "Renault 4 – 1966 En Afrique".
The commercial was targeted at English-speaking African countries. Though, there was also a version for Francophone African countries.
The promotional campaign for the R4 proved to be successful. Over eight million of the car were built, making the car a commercial success. Watch the video.
VIDEO
Renault 4
The Renault 4, also known as the 4L is a small economy car. It was produced by the French automaker Renault between 1961 and 1994. It was the first front-wheel-drive family car produced by Renault.
The Renault 4 was Renault's response to the 1948 Citroën 2CV.
Its unrivalled interior, low running costs and ability to adapt to all types of use made it an instant hit.
The first one million R4 were produced by 1 February 1966. This was less than four and a half years after launch. Eventually, over eight million were built, making the car a commercial success because of the timing of its introduction and the merits of its design.
The Renault 4 was just as successful outside of France and was produced or assembled in no fewer than 27 countries (in addition to France), some as far afield as Australia, South Africa, Chile and the Philippines.
The R4 is powered by a 747 cc engine. Its actual maximum power output is 26.5 or 32 hp for the R4.
In 1992, 1000 Bye-Bye career-ending special edition version of the R4 was produced to mark its end of production.
On September 7, 2013, Pope Francis accepted a 20 year old white 1984 Renault 4. The car had done 300,000 km. It was offered to him by father Renzo Zocca from Verona.