Nigerian Mixed Martial Fighting Champion, Usman Kamaru, Shows Off His Luxury Cars (PHOTOS)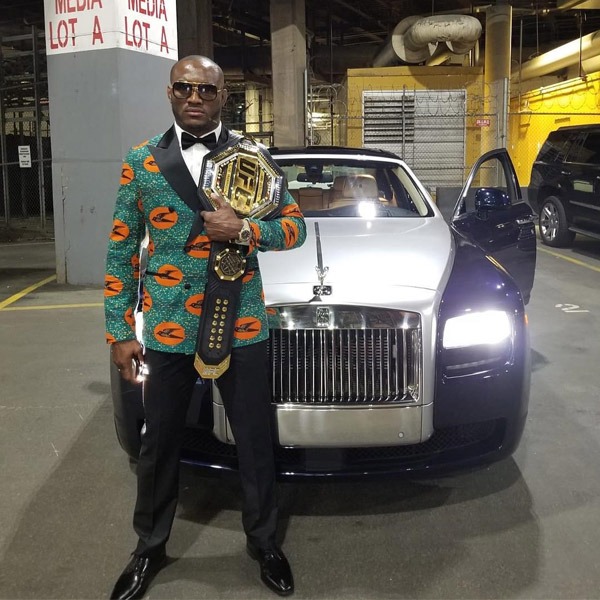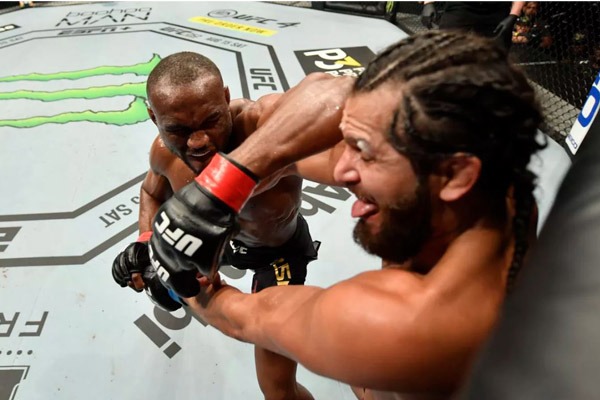 It is no longer news that Nigerian-American mixed-martial artist, Kamaru Usman, has successfully retained his welterweight championship.
Over the weekend, the Edo State-born Usman defeated Jorge Masvidal at UFC 251.
Usman has never suffered a single defeat in the UFC promotion.
The 33-year old Kamarudeen Usman competes in the Ultimate Fighting Championship (UFC), where he is the current UFC Welterweight Champion. He is also The Ultimate Fighter 21 tournament winner. As of May 24, 2020, he is #6 in the UFC men's pound-for-pound rankings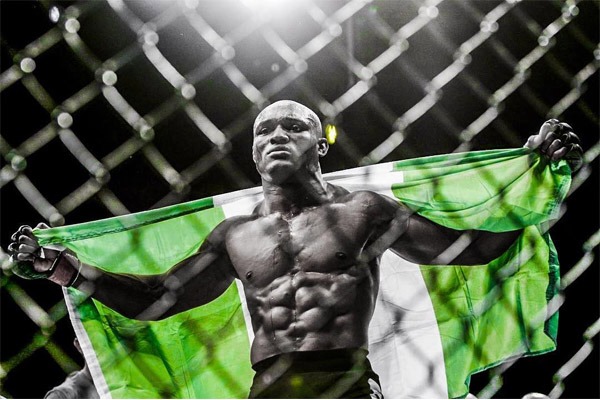 Usman was born in Auchi, Nigeria. He and his family immigrated to the United States when he was 8 years old.
Usman is a car lover. His success in the Ultimate Fighting Championship has made him able to acquire some choice cars. Below, we highlight some cars that grace the garage of the Nigerian Nightmare – Kamaru Usman.
Lamborghini Urus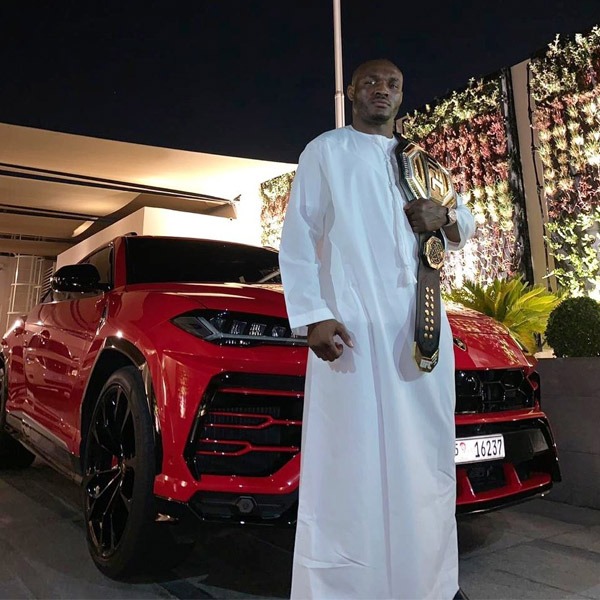 The UFC welterweight champion Kamaru Usman owns a Lamborghini Urus.
The Urus is an SUV manufactured by Italian automobile manufacturer Lamborghini.
The name comes from the Urus, the ancestor of modern domestic cattle, also known as the aurochs.
The sharp-lined exterior design of the SUV takes heavy influence from the company's V12 flagship, the Aventador.
A 641 hp; 478 Kw, 4.0 L twin-turbocharged V8, a modified version of Audi's 4.0 L V8, powers the Urus.
The Lamborghini Urus sells at a Manufacturer's Suggested Retail Price of about $200,000.
Rolls Royce Ghost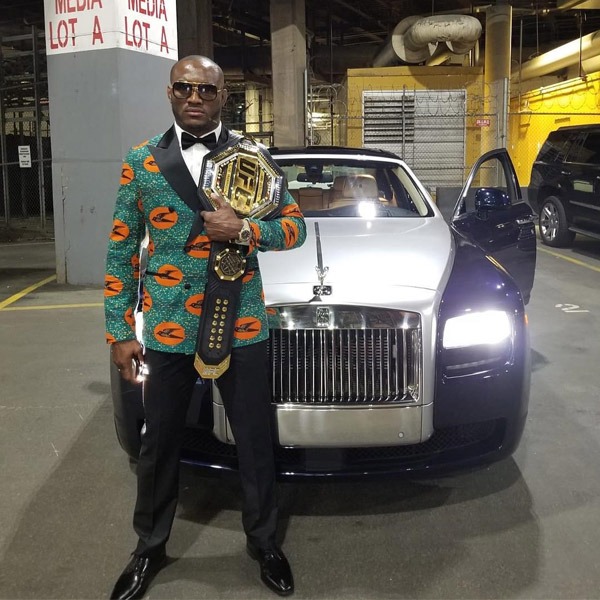 The UFC welterweight champion Kamaru Usman also owns a Rolls-Royce Ghost.
Luxury vehicle maker, Rolls-Royce Motor Cars, manufacture the Rolls-Royce Ghost.
The "Ghost" nameplate, is in honour of the Silver Ghost, a car first produced in 1906.
The Rolls-Royce Ghost was designed to be a smaller option to the Royce-Royce Phantom. The retail price is around £170,000.