A Look At 2021 GMC Yukon, GM's Latest Weapon In The Luxury SUV Wars
Meet the all-new 2021 GMC Yukon full-size luxury SUV that delivers a mix of off-road capabilities and luxury.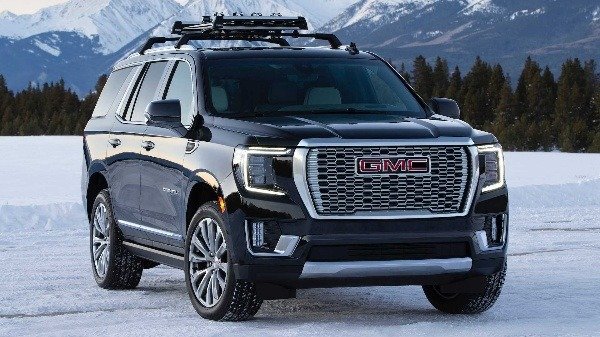 The all-new 2021 GMC Yukon has been revealed with a new AT4 off-road model and a Denali that is more premium than ever before.
The full-size SUV shares its platform with the new Chevrolet Tahoe and Suburban, as well as the upcoming Cadillac Escalade. But the Yukon delivers a mix of capability and luxury that slots right between them.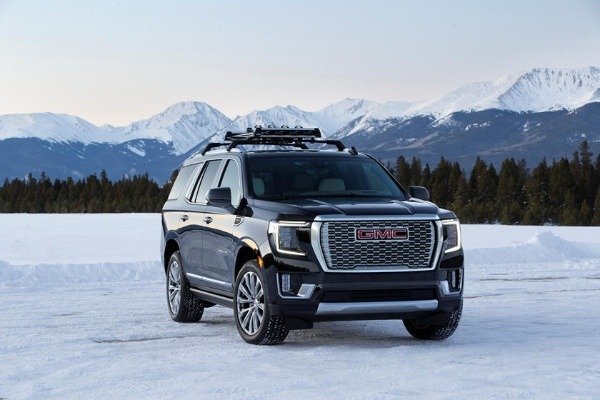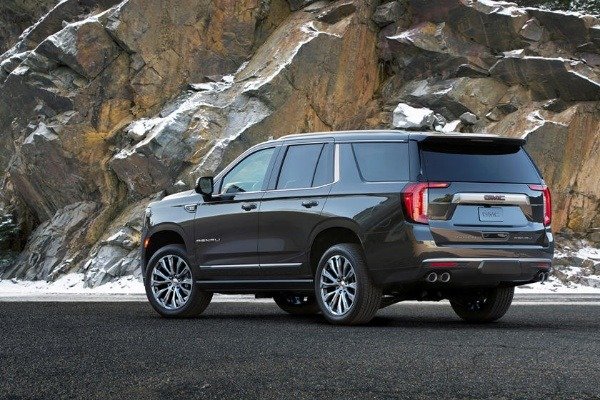 It comes in regular and stretched XL models, which includes a luxurious Denali trim and an all-new AT4-off-road trim. Both models have larger cabins than the outgoing versions.
The full-size luxury SUV comes with three rows of seating and additional cargo room. Compared to the outgoing model, the 2021 Yukon's wheelbase gets an additional 4.9-inches, while the overall length increased by 6.1-inches.
On the outside, the flagship Denali sports its trademark "Galvano" chrome grille that has over 10,000 individual reflective surfaces.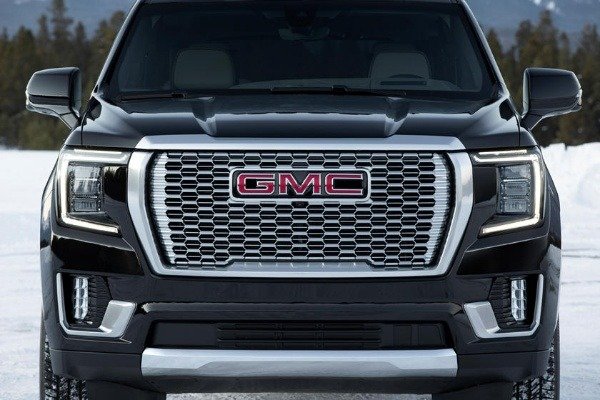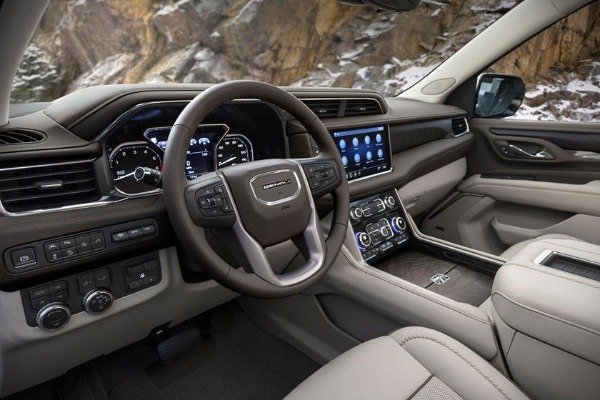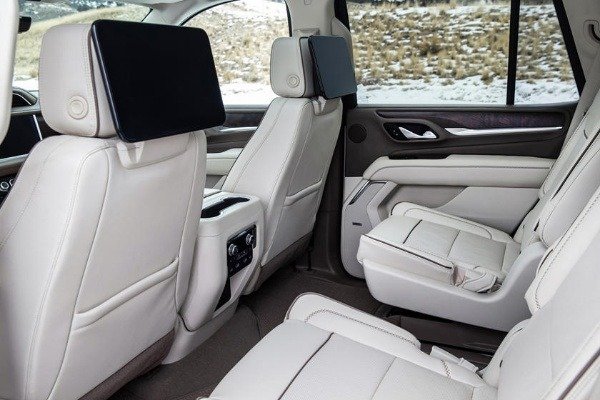 Inside, the GMC features a "Denali-exclusive interior" that comes with a first-in-class power sliding center console and a 15-inch head-up display. It has nine camera views via the central screen, including a 360-degree camera.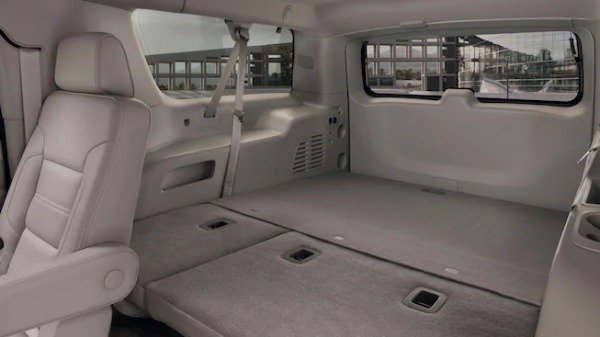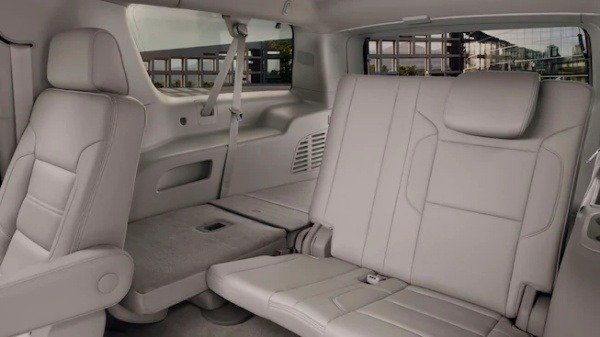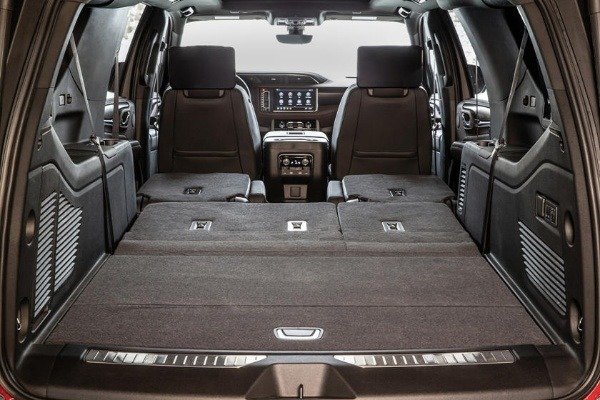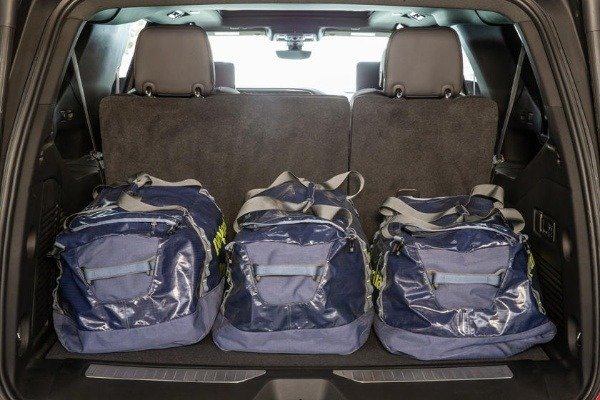 The 2021 Yukon and Yukon XL will go on sale with the 6.2-liter V8 delivering 420 horsepower and 460 lb-ft of torque.
The Yukon features a cylinder deactivation system that will allow it to run on between two and eight cylinders depending on demand.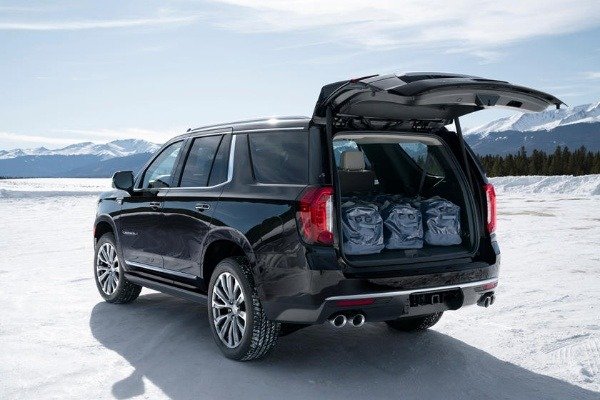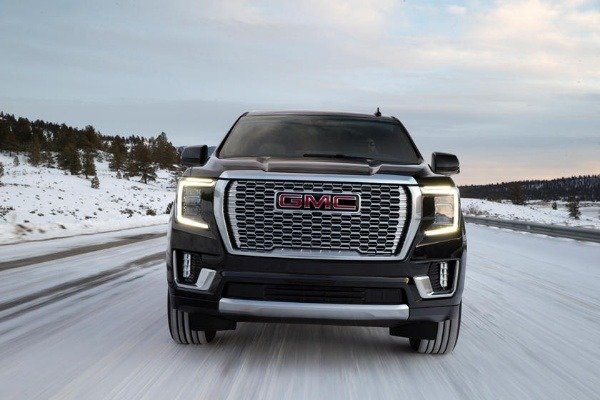 A 5.3-liter V8 and 3.0-liter inline-6-cylinder turbodiesel are also available. Both the 6.2-liter and 5.3-liter V8 engines will also feature automatic stop/start systems.
All the trims and engines come with GMC's 10-speed automatic transmission.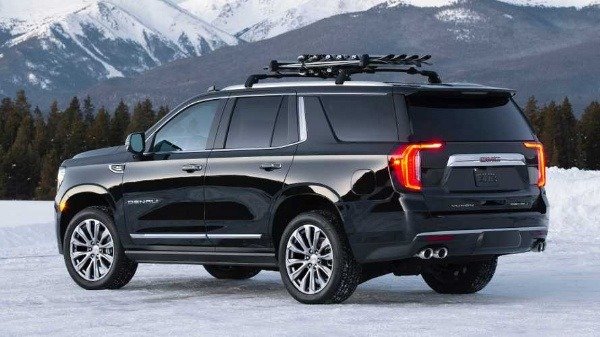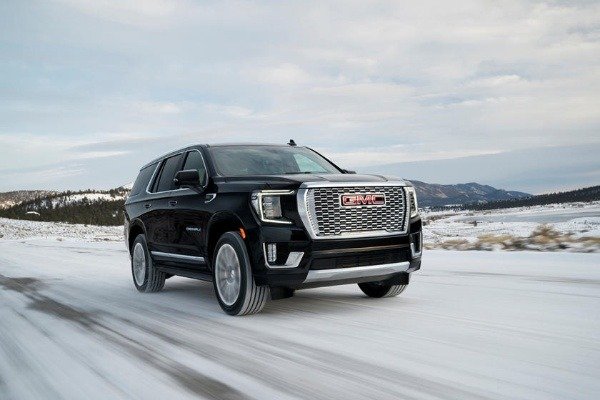 Pricing for the Yukon and Yukon XL will be announced closer to when it goes on sale this summer.