2021 Hyundai Tucson SUV Teased With 'Jewel-like' Illuminating Front Grille Ahead Of Sept. 14 Debut
Ahead of September 14 unveiling of the 2021 Hyundai Tucson; automaker's most popular SUV teased with 'jewel-like' illuminating front grille and luxury interior features.
Video
South Korean automaker Hyundai has given us a peek at the upcoming 2021 Tucson along with new details about a model that will replace its most popular SUV.
Pictures shared by Hyundai shows a new front fascia that the automaker calls "Parametric Hidden Lights".
These daytime running lights, which are integrated into the "jewel-like" grille, are only revealed when turned on. The rear end has vertical LED taillights and a horizontal light spanning the width of the vehicle.
Inside, the new Tucson has a high-tech cabin that the automaker likens to the feeling of a "modern boutique hotel." It features an integrated touchscreen as the center display console; as well as another screen to display driver information.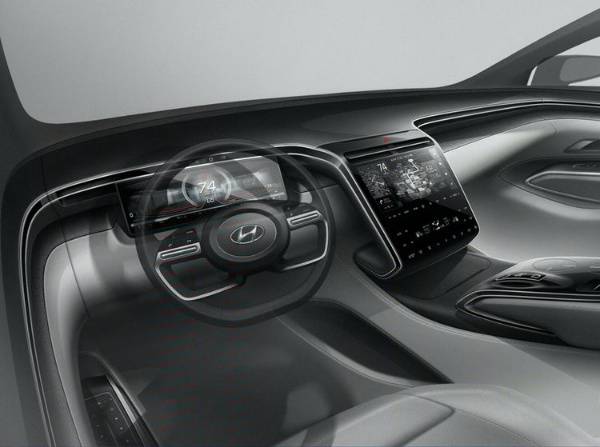 Hyundai said that the new Tucson crossover SUV will have a bigger and wider body than the outgoing model. It added that the Tucson will be available in both a long-and short-wheelbase models.
The new-generation Hyundai Tucson will be going up against rivals such as the Volvo XC40, Nissan Qashqai and SEAT Ateca.
Pricing and availability information have not been released, but the automaker said that the official unveiling will take place on September 15.
With more than 137,000 models sold in 2019, the outgoing Tucson was the automaker's top-selling SUV in 2019; just behind the Elantra, which had more 175,000+ sales to become its bestselling model.