Innoson Vehicle Set To Lunch IVM Connect Ride-Hailing Services In Enugu.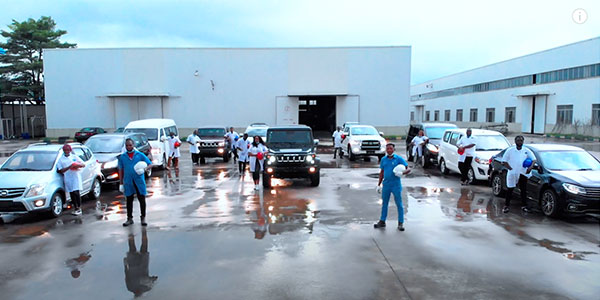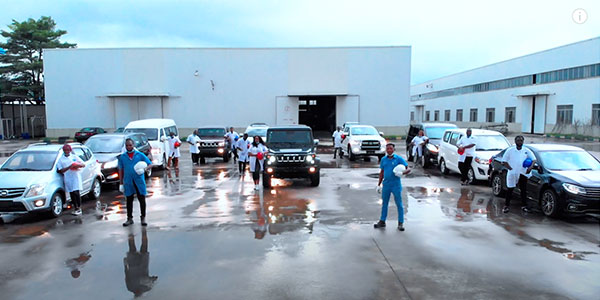 Nigerian base auto manufacturer  Innoson Vehicle Manufacturing Co. Limited (IVM) Disclosed a plan to empower more People by launching a bus-hailing service in Enugu, Eastern Nigeria in the first week of October.
Without much doubt, this surely will serve as a source of livelihood to many residence of the State. This new initiative goes by the name "IVM Connect."
"This was necessary at this period to address the challenge of inadequate transport services in the state" Said Cornel Osigwe, IVM's head of Corporate Communications.
He also added that the company already has a fleet of 200 branded hatchback cars – products of its manufacturing plant in Nnewi, Anambra state – available to launch with in the first week of October. The plan, however, is to roll out up to 5000 vehicles and expand to Owerri and other Eastern states within one year of launch.
Speaking on the requirement need as a driver to partake in this empowerment, Cornel Osigwe added that the Innoson Vehicle Manufacturing Co. Ltd (IVM) is partnering with the Federal Road Safety Corps (FRSC) for the purpose of recruitment, training, and issuing necessary licenses to qualified drivers. But that's not the only partnership involved in this project.
Also, He said that the Campany has created a website for interested applicants to register and that for this purpose, a mobile app has been built named IVMCruise. Hence, to ensure proper driver onboarding, IVM outsourced drivers' registration and selection processes to a job recruitment company.
Can I Apply As A Driver For The IVM Connect Job?
As a driver who is interest in partaking in this opportunity,  you can visit the IVM Portal and follow the due registration procedures listed there.
What are the Requirements For Application for IVM Connect?
According to Osigwe, the lowest level of accepted academic qualification for the application is OND, but he also made mention that the drivers be tech-inclined. In addition to this, they must own a smartphone, be a resident of Enugu and be ready to pay back for the vehicle within two years.
How Many Years Will I Be Given To Pay Back For The Vehicle?
Osigwe affirms that the vehicles will be given out on hired-purchase basis and the drivers will become owners of the asset after payment completion. However, to ensure proper payment tracking, cash-based trips will be discouraged.
Also, as an effort to avoid the hitch faced by ride-hailing firms in Lagos, Osagie added that they are carrying the State government body along.
Finally, He said that IVM Connect will join the few Nigerian founded ride-hailing services available in the country to compete with popular ride-hailing platforms like Uber and Bolt (formerly Taxify).
Meanwhile, Just some weeks ago, the Innoson group of campany also donated about four operational vehicles to the Nigeria Police Force which affirms their unrelenting contributions to the betterment of the Nigeria Citizen.