2021 Porsche Panamera Unveiled (Photos/Video/Details)
Porsche has Finally Unveiled the 2021 latest Porsche Panamera range. Check out all the amazing new features the new Panamera has to offer.
Porsche who has been one of the best inventors of luxury machines for years now is out again with some new features to be added to the 2021 model of Porsche Panamera.
The new Panamera is characterized by a number of styling updates. All Panamera models now feature the SportDesign front fascia (previously optional) as standard, further sharpening the front design of the car.
A redesigned SportDesign package, either with or without carbon fiber, will be available as an upgrade.
A new continuous light strip spreads out across the rear of the car, seamlessly connecting the two taillights, while the lower rear fascia sports new diffuser fins.
The performance features this newborn has to offer includes, the flagship model is the new Porsche Panamera Turbo S, which comes to market with a 620 horsepower and 604 lb.-ft. of torque from an uprated 4.0-litre bi-turbo V8.
This new engine enables the Panamera Turbo S sedan and Sport Turismo models to run from 0 to 60 mph, using Launch Control, in 2.9 seconds. This is 0.5 seconds quicker than the previous Panamera Turbo models. All Panamera Turbo S models reach a top track speed of 196 mph.
In the Panamera 4S E-Hybrid, An electric motor paired with a 2.9 liter twin-turbo V6 engine results in a system power of 552 hp and 553 lb.-ft. of torque. The Panamera 4S E-Hybrid sedan can reach 60 mph using Launch Control in 3.5 seconds and has a top track speed of 185 mph.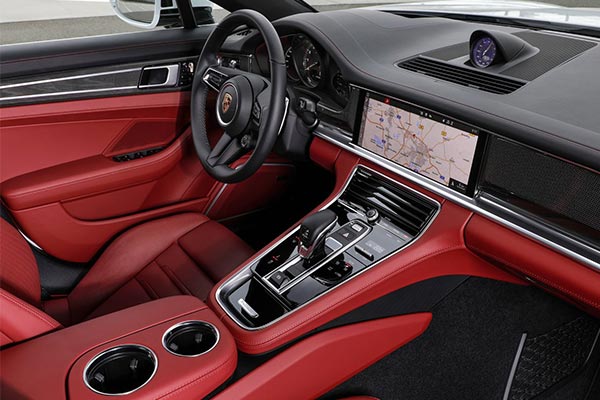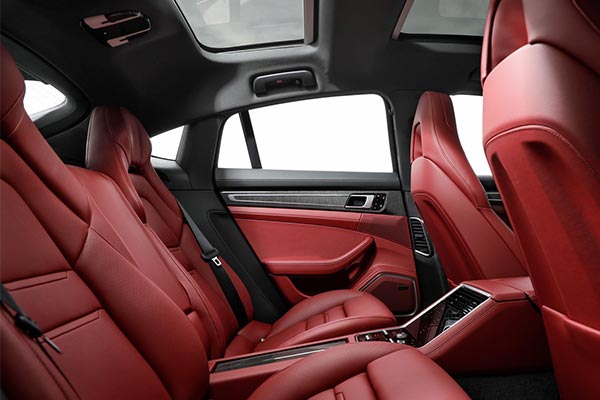 The center console features the familiar 12.3-inch center touchscreen and continues to offer extensive connectivity. These include online-navigation, real-time traffic information and a Wifi hotspot.
The Panamera Turbo S is also fitted with a 14-speaker, 710 watt BOSE  Surround Sound System with separate subwoofer as standard (optional on other Panamera models), while a 21-speaker, 1,455 watt Burmester 3D High-End Surround System with an active 400 watt subwoofer can be optionally ordered for all variants.
Panamera and Panamera 4S E-Hybrid models come standard with 8-way electrically adjustable comfort seats with driver memory package. However, the Turbo S models are equipped with 14-way electrically adjustable comfort seats with memory. Appropriate to its performance and enthusiast-focused nature, the Panamera GTS comes standard with 18-way electrically adjustable adaptive sport seats. Both the 14-way comfort seats and 18-way adaptive sport seats are optional on other Panamera models.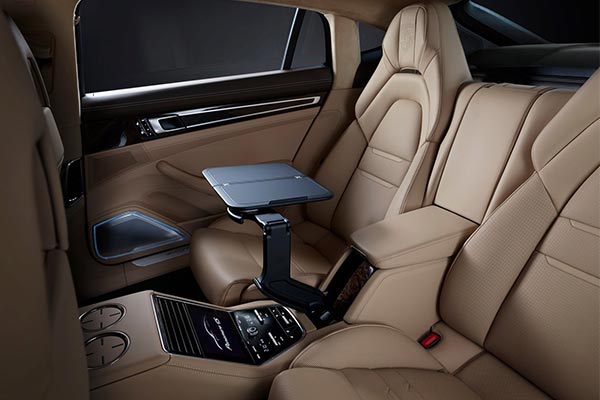 What do you think about these new features added to this future luxury car "Porsche Panamera range"? We want to hear from you. Drop your comments below.
VIDEO