2024 BMW 5 Series Can Independently Drive 130 KM/H In Germany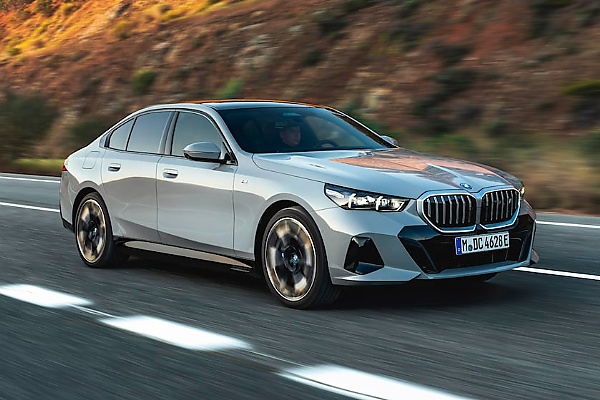 Don't feel like having to cover boring highway kilometers yourself? In Germany, the new BMW 5 Series can take that off your hands. Up to a speed of 130 km/h, the hands are allowed off the steering wheel.
An important milestone for BMW: in its home country Germany, it is allowed to offer independent highway driving with the new BMW 5 Series. The KBA, the local equivalent of the RDW, has approved the Highway Assistant. This allows you to hand over the steering wheel up to a speed of 130 km/h. The car then continues independently and it is only required that you pay attention and intervene if necessary. Cameras keep an eye on whether you are sufficiently focused.
Not only that, it will also be possible to change lanes without using your hands. If the car sees that another lane is clear and can be faster, you can confirm that you want to change with a look in the side mirror. It can also be done by manually turning on the flashing light.
In the video below, the Highway Assistant is demonstrated in the BMW 7 Series. This means that it can already be used in North America at the moment. The 5-series is the first with which it is also allowed here in Europe and the hands-free lane change assistant is also completely new.
There is a good chance that the BMW 7 series and the electric i5 and i7 will also receive approval from the KBA soon. Will it also receive UN approval, like Mercedes-Benz for Drive Pilot? In any case, BMW is already somewhat trumping Mercedes-Benz; Drive Pilot may only be used in busy highway traffic up to 60 km / h in Germany as a kind of more extensive traffic jam assistant.