Report: BMW Taking The "i" Name Out From Its Petrol Powered Cars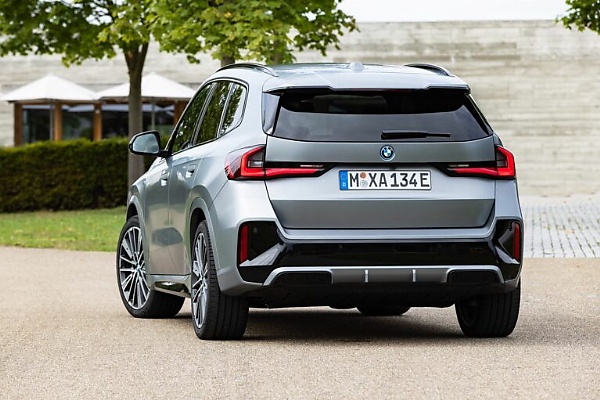 According to media reports, BMW could soon be changing the nomenclature for its petrol-powered cars by dropping the 'i' at the end. The change, although subtle, is expected to be made across BMW's entire passenger vehicle range. This means that the X3 xDrive20i could soon become X3 xDrive20. While the exact reason for the change in nomenclature is yet to be officially announced, reports state that it could be to reserve the 'i' exclusively for BMW's electric range. BMW's electric range uses the 'i' at the beginning, such as the i4, i5, i7, and iX; among a few others.
Diesel vehicles will retain their fuel-based differentiation letter: d. However, the nameplates will be modernized a little. For example, the X3 diesel could be called the BMW X3 40d xDrive, if the rumor proves accurate. It remains unclear if hybrid vehicles will retain their "e."
While the i at the front of BMW's electric vehicle names is used to suggest advanced technology, it suggested something more literal in its gas-powered vehicles. The letter stood for fuel injection, which although very common today, was something worth bragging about back in the '70s when it was first introduced to the lineup.
The change seems timeous as more electric vehicles come to market. The "i" is no longer necessary on gasoline vehicles but is still important when it comes to EVs. Interestingly, Mercedes made a similar change in the early '90s. Before 1993, "E" was used to designate a fuel-injected (Einspritzmotor) vehicle. The 500SE become the S500, while the Mercedes midsize range officially adopted the E designation and became the E-Class.