$28 Million Car : Rolls-Royce Reveals The Second Coachbuilt Boat Tail
$28 Million Car : British luxury marque Rolls-Royce reveals second of three Coachbuilt Boat Tail.
Global public unveiling at Concorso d'Eleganza, Villa d'Este on 21 May 2022
The Rolls-Royce Boat Tail represents the apex of the marque's coachbuilding capabilities
The second model was created by a client in homage to his father and family heritage
Unique exterior finish and interior detailing inspired by mother-of-pearl.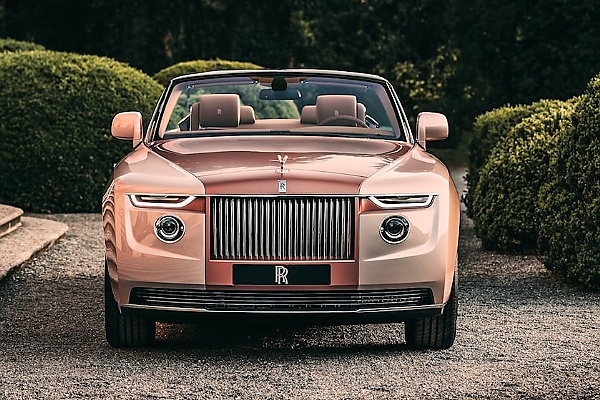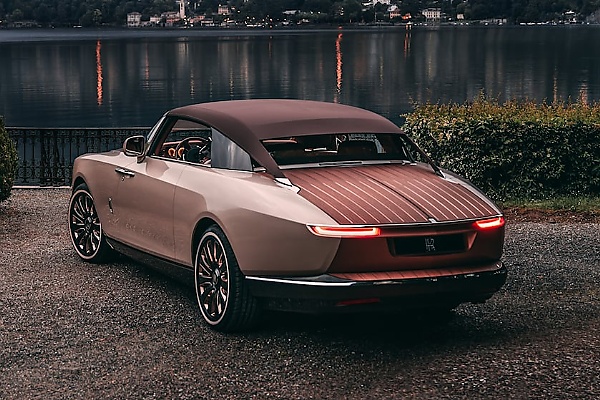 British luxury marque Rolls-Royce has revealed the second of three Boat Tail convertibles, ahead of its public debut at the Concorso d'Eleganza, Villa d'Este tomorrow, May 21, 2022.
Rolls-Royce says this particular one was commissioned by a patron whose family business has grown from his father's origins in the pearling industry.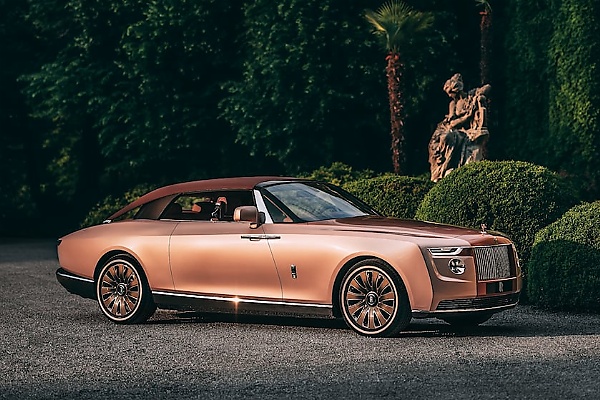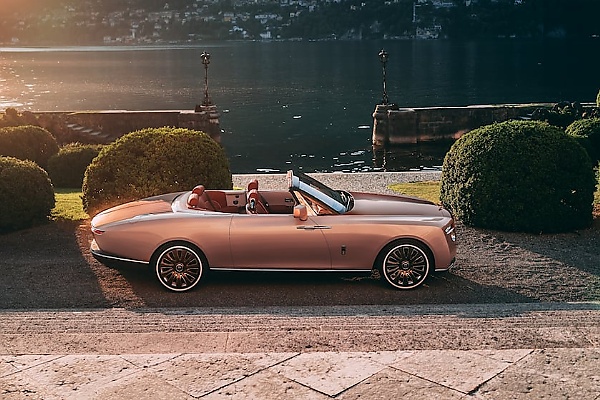 Just like the first Boat Tail finished in a stunning shade of blue, this model was inspired by racing yachts of the early 20th century.
Its bespoke colour is a shimmering blend of oyster and soft rose, with large white and bronze mica flakes adding a unique pearlescent quality that changes subtly under different light conditions.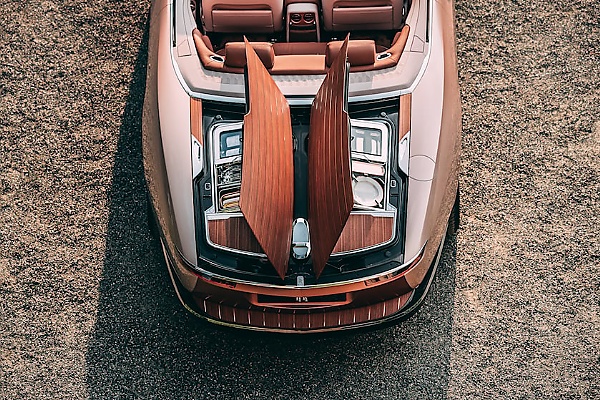 The contrasting cognac-coloured bonnet contains fine bronze and gold coloured aluminium mica flakes complete with a layer of crystal and iced matt clear coat.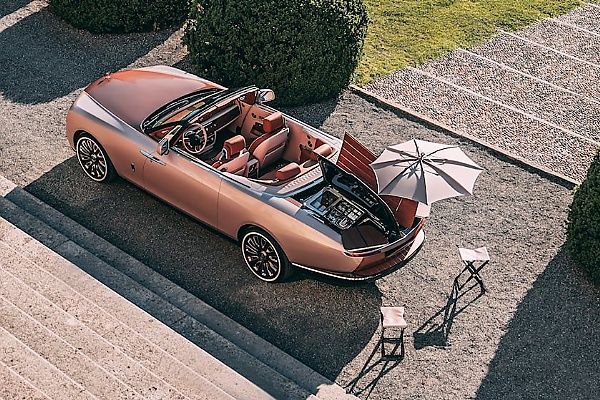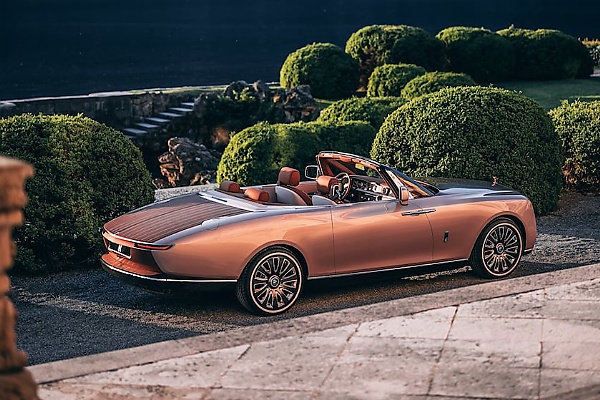 Just like in the first Boat Tail, the Pantheon Grille, milled from a single, solid billet of aluminium, is graced with a Spirit of Ecstasy fashioned in rose gold.
The rear deck, which houses Boat Tail's unique 'butterfly-design' hosting suite, is swathed in Royal Walnut veneer. It is inlaid with rose gold-plated pinstripes with a satin-brushed finish to ensure a sensitive and sophisticated appearance.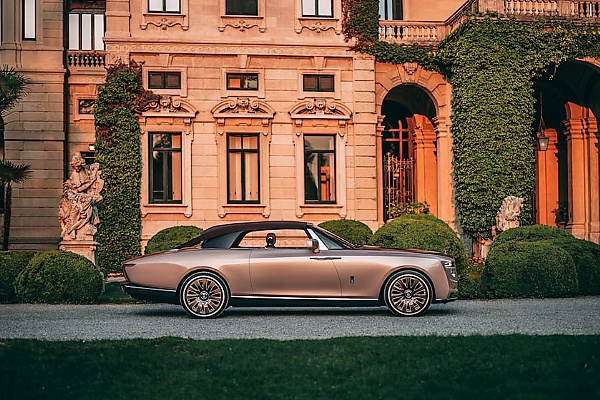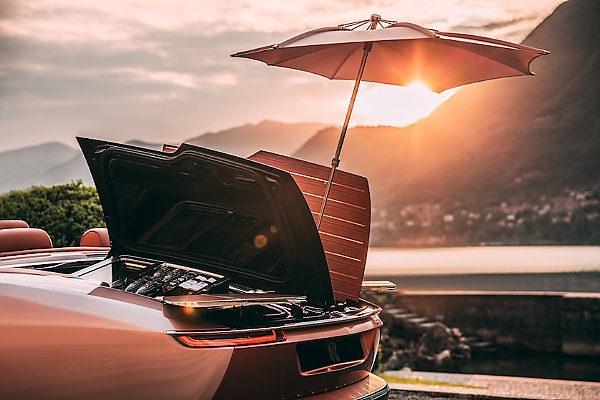 The interior is a beautifully curated combination of perfectly matched cognac and oyster-coloured leathers and Royal Walnut veneer, with rose gold and mother-of-pearl accents throughout.
The centrepiece of the dashboard is a timepiece made from mother-of-pearl, chosen and supplied by the client from his own collection.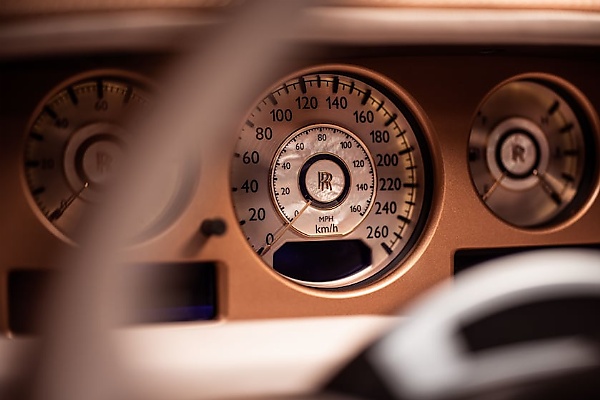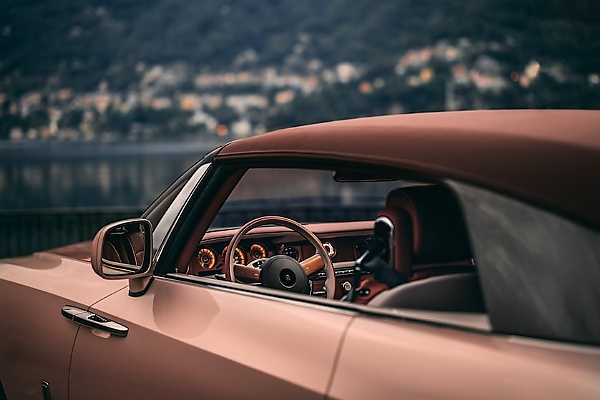 Alex Innes, Head of Coachbuild Design, said :
"Boat Tail is a step-change in ingenuity and creative liberty. Building a motor car by hand offers a new realm of exploration and possibility : we can accomplish things and resolve challenges that normal industrialised methods would prohibit."
"This is the tale of two worlds: a modern motor car of contemporary design, made possible by historical techniques and time-honoured craft. It is truly, one-of-a-kind."