4 Killed, 2 Missing After Train Derails In China (PHOTOS)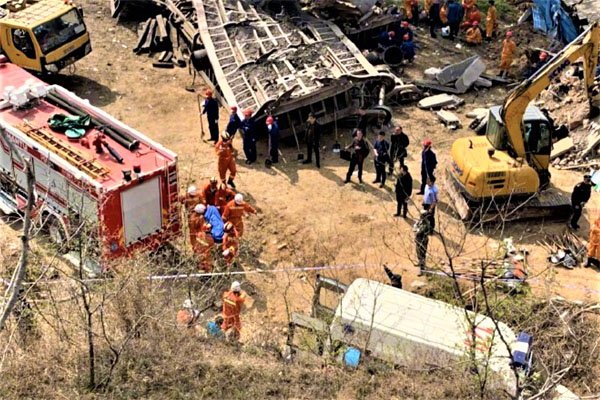 Tragedy struck last Wednesday in China, as a cargo train carrying aluminium ore derailed and crashed into a house in central China.
The incident happened about 10 pm in the Gongyi, Henan province, in China.
The accident led to the death of at least four people, while two people were reported to be missing.
The 25-wagon train, with a total weight of 2,350 tonnes, was travelling along a 22km (14-mile) line built specifically to transport aluminium across the city.
It was reported that the train, owned by a subsidiary of Aluminium Corporation of China, lost control as it was travelling on a downhill section of the line.
The train's locomotive and first 13 wagons left the track and ploughed into a house, trapping four members of its crew and two members of the public, the report said.
According to Zhengzhou Daily, after using cutting machines and cranes to remove sections of the train, rescue teams pulled the bodies of four victims from the rubble on Thursday afternoon.
See photos of the scene of the accident below.