6 Cars Our Fathers Rocked Back In The Days
Can you still remember the car your dad drove when you were still a kid? It is something you may not easily forget because it's kind of embedded in our memory.
You're about to see some of the cars our fathers rocked back then when we were still young. If you were born before the second millennium, you're more likely to appreciate this post.
Very few of our dads back then where car enthusiast; most of them just needed a car to take them wherever they want to go and nothing more.
There is a very high possibility your dad owned one of the cars listed in here.
Without any further ado, let's take a look at the 6 cars our fathers rocked back in the days.
1.  Peugeot 504:
This car was one of the hot cakes back then and was very common. We won't be wrong if we say it was the Toyota Corolla of those days. Several companies and government parastatals used it as official cars. This car then was a very rugged car suitable for Nigerian roads. Up till today, I am still not happy the car was just limited to 4 gears.
Today, this car and the wagon is used as beast of burden by many local transport companies to carry extraordinarily heavy loads.
2. Volkswagen Beetle:
The Volkswagen Beetle is as old as Methuselah. It is unarguably among the very first mass produced cars to hit Nigeria.
Due to its shape, Nigerians gave it some funny names like "Ijapa" (Tortoise) and "Okpokoro Mbe" (Tortoise shell). The former is relatable to the Yorubas and the later, the Igbos.
Growing up as kids, we found it strange how the trunk was in front of the car and the engine in the rear.
3. Volvo 244 GL:
This is yet another car we can't afford to miss. This was another hot cake back then. I can't even imagine how our dads used this car to toast girls back then.
As kids, we heard this car can't somersault. I don't know how true this is, but we believed it back then. As a kid, I didn't like this car much because the wagon was used as hearse for carrying coffin.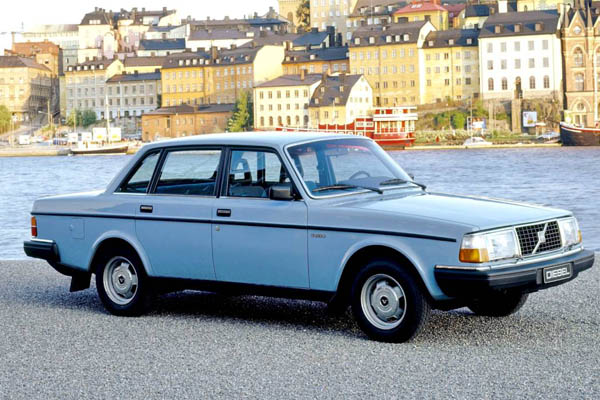 4. Mercedes Benz W123:
The Mercedes Benz guys didn't start pulling weight today; they have been on the game for decades now. This particular Benz bought the hearts of our fathers when they were still in their prime.
It was a very durable car back then.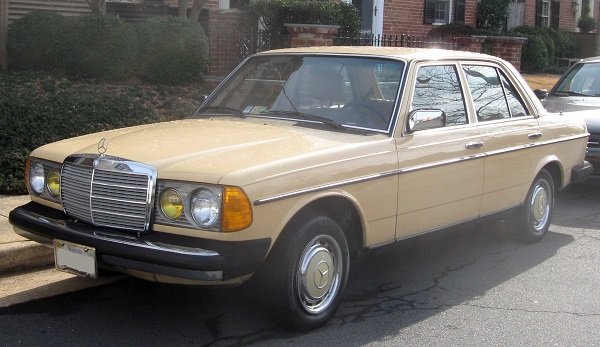 5. Peugeot 505:
Peugeot needs to be hailed for the excellent work they did to bring forth this car. This car was manufactured by the French guys from 1979 to 1992. It had power windows, power steering and some of it was graced with V6 engine.  All thanks to Peugeot for not limiting all of it to just four gears as they did to the 504.
You could see the pride the owners of this car wore on their shoulders while driving this car back then. This Peugeot was another car used by companies and various government parastatals as official cars.
The 505 was Peugeot's last rear-wheel drive car. This Peugeot is known as the "Work Horse" of Africa today.
The ground clearance is next to none even after loading the car.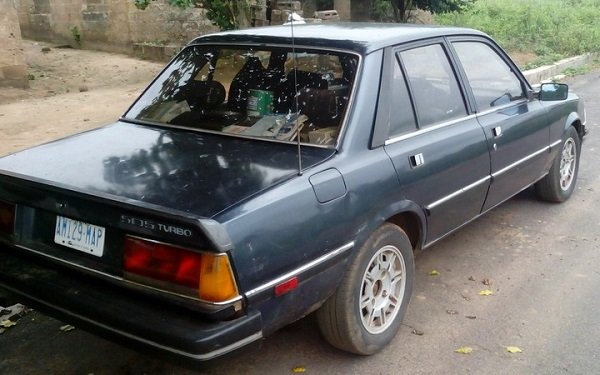 6. Mitsubishi Galant:
I hope you're not among those wondering how this car made it to this list. The Japanese weren't left out; they were represented Mitsubishi Galant.
This third generation Mitsubishi Galant was among the cars that stole the hearts of our dads.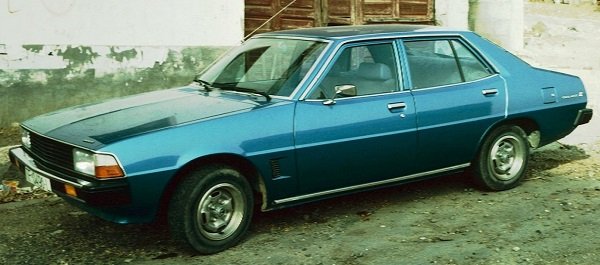 Did we fail to mention the car your dad rocked back then? Just kindly let us know the car using the comment section.