2019 Bimmerfest Autofiesta Set To Hold In Lagos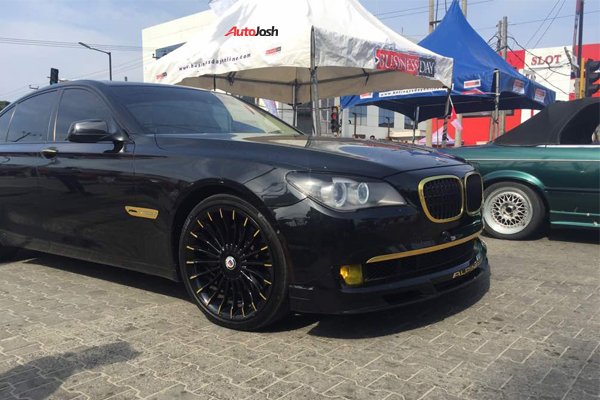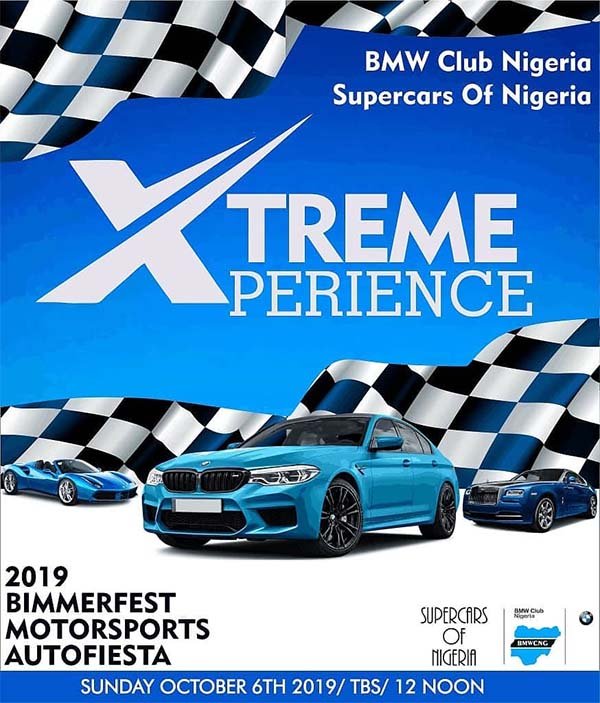 Where you at last year's Bimmerfest Autofiesta which held at Victoria Island? If yes, then, we certainly don't need to tell you not to miss the 2019 Bimmerfest Autofiesta. Therefore, all car enthusiasts, BMW fans, bikers, and Nigerians should gear up for another automotive extravaganza. It's happening at the Tafawa Balewa Square, Lagos on the 6th of October 2019. Lots of rubber will be burnt. Lots of cars will serve some hot donuts on the track.. and lots of bikes will be there to make some noise. Be there at noon. It's going to be entertaining and fun filled.
There'll also be lots of side attractions which include the unveiling of the all-new 2019 BMW X3, X5 and X7 SUVs, courtesy of Coscharis Motors. The much anticipated 2019 Bimmerfest Autofiesta is tagged "Bikes and Bimmers". This year's edition will feature the display of Drifting and AutoCross challenges. Supercars parade. Bikes stunts. Bikini car wash. OEM Manufacturers and parts fair, and an environment for all BMW enthusiasts in Nigeria and other Petrolheads from across the nation.
Gate fee: Regular ticket – free
VIP ticket – N15,000
Do you intend to join the BMW Club of Nigeria? See all you need to know about the club HERE
Notably, your host for the day is BMW Club of Nigeria. BMW Club is a non-profit organization focused on creating a wonderful experience for BMW owners and fans in Nigeria.
2019 Bimmerfest! Be ready for an Xtreme Xperience!
The 2018 edition of the Bimmerfest event was held at Akin Adesola Street, Victoria Island, Lagos. See the photos below.
Are you looking forward to the 2019 Bimmerfest. Would you want to get regular updates, drop your email address to get updates?
Would you like to be featured on our website, let us know in the comment section below: