6 Reasons Why You Should Not Miss The Upcoming Ondo Car Race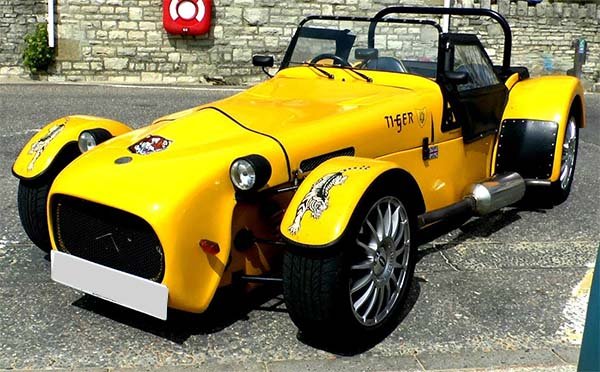 If you were at the? Sagamu Car Racing Event that held in May, I am pretty certain you've been looking forward to the next edition.. and if you missed the event, you can now stop blaming yourself as an all new edition is on the way.
Work and Play Events which promoted the competition has now announced the Ondo State edition and it will be packed with even more fun.. I bet you won't want to miss it for anything as I will be taking you through 6 reasons you should not miss the Ondo Rally Car Race in November, 2017
1) Showcase Your Talent
Nico Rosberg retired from professional racing at the age of 31 after having 25 years of racing experience.. Do the math.. that means he starting racing at the age of 6. So don't think you are too young. And if you think you are too old, Paul Newman started his racing career at age 47, won a race title at 70 and quit racing at 81.
Don't allow any obstruction stand between you and your talent.. If you can do it, then go for it.
2) Millions Of Naira To Be Won:
If you can't spend 3 months in The Big Brother house and you can't run the Lagos Marathon like Abraham Kiptum from Kenya.. why not try out car racing! you just might be the next Lewis Hamilton who is worth N88 Billion ($240 Million) at age 32. ? As for me, I am getting there as I won an unexpected prize as the second runner-up at the last Car Race competition held in Sagamu. Come try your talent and help us fetch the winning prize and trophy from the defending champion in the photo below.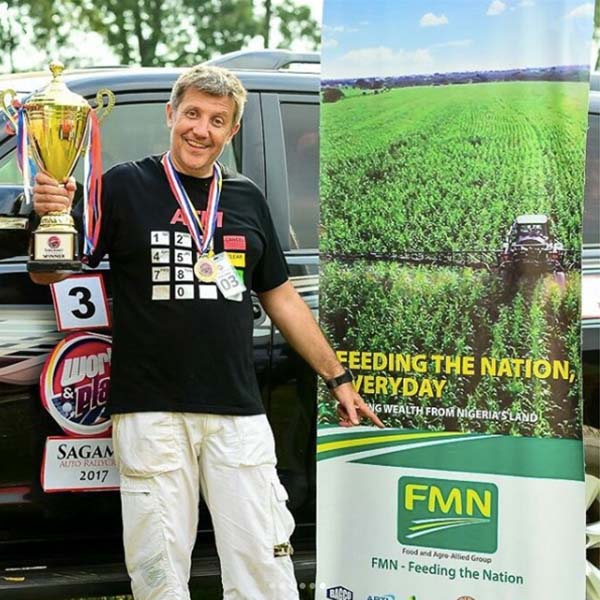 See Related Post Amazing Photos From The 2017 Sagamu Rally Car Race In Nigeria
See Related Post Amazing Video From The 2017 Sagamu Rally Car Race In Nigeria
3) Unlimited Fun
There is no need searching for the definition of "Fun" on google or in your dictionary.. All you need to do is pack your bags and come feel the real deal at The Ondo Car Race competition. There will be lots of speed, music, bond, food and what ever you might want. Some adventurers will surely extend the fun by also touring several attractions in the state. What an amazing all round getaway!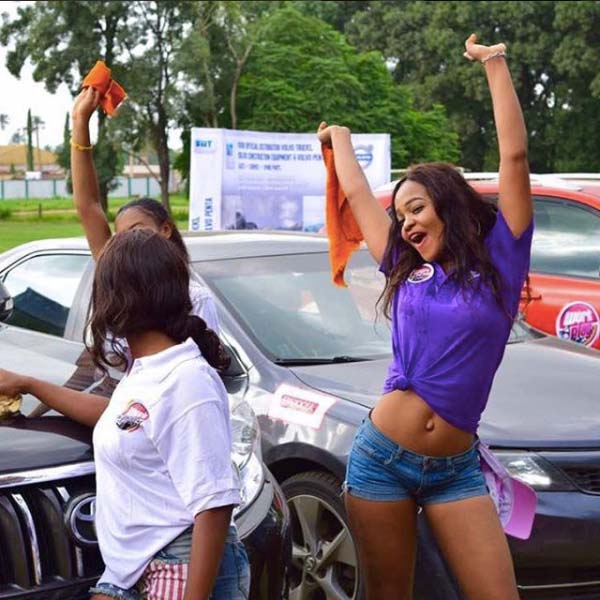 4) Tourist Attractions
When you talk about the states with the most lovely skyline and scenery in Nigeria, Ondo State has to be one of them. The lovely mountain range will make you feel like you are in the French Alps. You will also get to see the Smoking Hill Golf Resort which has the best golf course in West Africa. Even if you don't know how to play golf, make sure you take a ride round the massive golf course in their electric golf kart.
Other attractions to visit after the car racing event are Erin Ijesha Waterfall, Idanre Hill, Elizade University and many others including the location "October 1st movie" was shot.
5) Witness The Unveiling Of The First True Race Car In Nigeria
If you love fast cars, then you can't afford to miss the unveiling of the first true racing car in Nigeria. It is called "Tiger R6".. As the name implies, it's a Tiger that will chew all other cars on the road.. dashing from 0-100 km/h in just 2.8 seconds. That is 3 times faster than your Toyota Camry (Muscle).. Adios!
6) Showcase Your Business:
Several individuals and corporate entities have keyed into this racing event to showcase their businesses. An individual like me.. met several other business executives at the previous edition of the Car Race Event which was held in Sagamu. This has been a life changing experience for me. Also, some automobile companies are also using this medium to exhibit the performance prowess of their cars while the food and beverage companies distract the drives with their hot and spicy aroma.
Some of the existing sponsors of the event are Toyota Nigeria, Volvo Nigeria, SMT, Lafarge, Flour Mills of Nigeria, Dinkkiia, Volt Energy Drink, Federal Road Safety Commission (FRSC), Channels TV and many more. It is definitely a win win situation as you can come, partake in the race, have some fun with plenty of entertainment and food to eat, have an opportunity to win a mega prize and still sell your business in the process to those present at the event as well as those that would be watching from their television sets at home. Wow!
About Work and Play Events
The Ondo Rally Car Race is being organised by Work and Play. Work and Play is a dynamic platform that help Nigerians ease the tension away. The platform brings together automobile companies, car accessory dealers, banks, entertainers, event organizers, corporate workers, foreigners, professional drivers, manufacturers, retailers, media companies as well as food and beverage companies amongst others.
The idea is to help everyone and every organisation showcase their talents, products and services whilst promoting motorsport in Nigeria.
For more information on participation and sponsorship, contact Work and Play Events today:
Event Date: 11/11/17
Location: Akure.
Call: 07044400043, 07044400045, 08147662191.
Email: [email protected]
Website: www.workandplay.com.ng
See Related Post Amazing Photos From The 2017 Sagamu Rally Car Race In Nigeria
See Related Post Amazing Video From The 2017 Sagamu Rally Car Race In Nigeria