ABT Turns The 2022 Audi RS3 Sportback Into A Ferrari Beater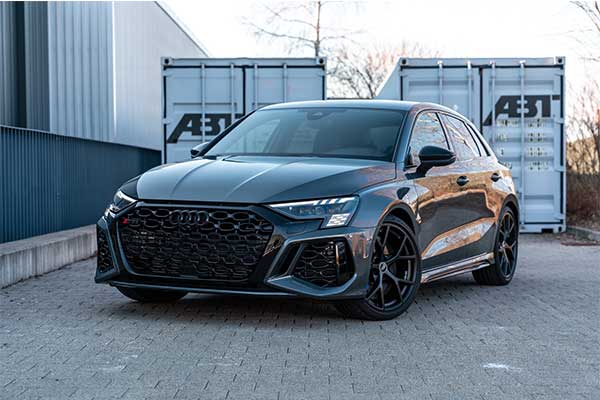 Announced in 2021, the third generation of the Audi RS3 Sportback brought considerably improved performance, on both road and track.
But, no matter how many improvements the new RS3 is offering, under the hood, things remained pretty much unchanged: output went from 367 horsepower to 394 horsepower. But, for people that want even more than that, ABT Sportsline has the answer.
After installing their Engine Control Unit, the tuner has bumped the output to 460 ps (454 hp / 338 kW). A dual-clutch seven-speed automatic transmission directs the power to the all-wheel-drive system, enabling a 0 to 100 kph (0-62 mph) in 3.8 seconds. With ABT's goodies up and running, the acceleration time drops to 3.6 seconds, so, in theory, at least, their RS 3 Sportback is 0.5 seconds quicker than the Ferrari Enzo. On request, they can increase the top speed from 290 kph (180 mph) to 300 kph (186 mph).
The ABT Engine Control module has been tested, says Abt, "on the road and on the test bench in countless hours of work". It's warrantied, too, Hans-Jurgen Abt adding that this kit "ensures driving pleasure without remorse."
ABT hasn't yet issued a price for the work, though presumably it won't be too much given this is only ECU tinkering. Interested parties should reach out to them directly in order to find out how much it costs to give their compact hot hatch born in Ingolstadt this treatment. 
The German turner didn't touch the exterior of the hot hatch but promised aesthetic changes should arrive in the near future.