Accident Involving A Container Laden Truck On Odo Iya Alaro Bridge; RSS Responds (Photos)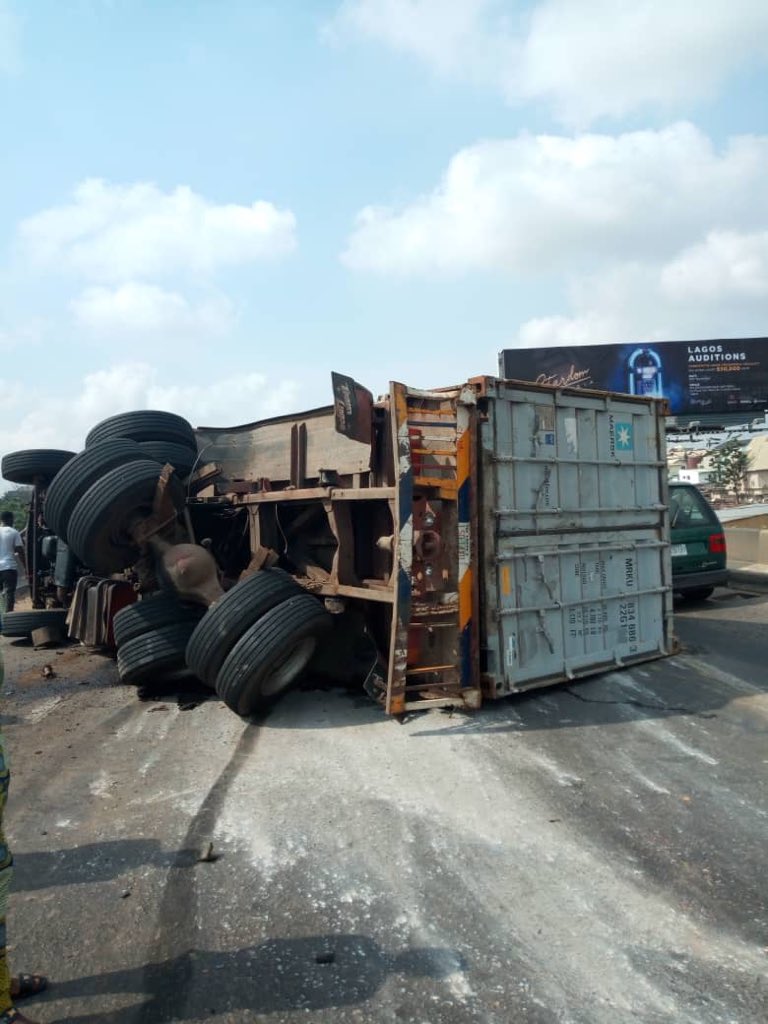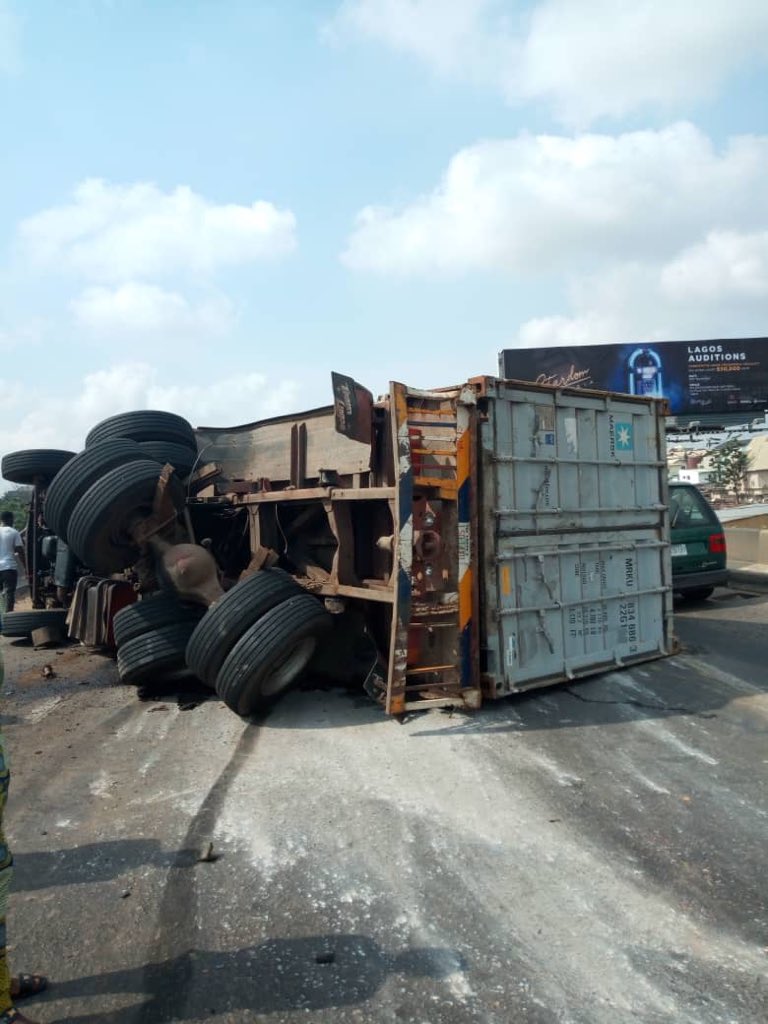 An accident involving a container laden truck has occurred on Odo Iya Alaro Bridge (Maryland-Ojota link Bridge).
There were injured victims as a result of the accident.
Rapid Response Squad (RSS) responded and gave first aid treatment to the injured individuals. They successfully evacuated the fallen truck off the road and the traffic jam for up to 2 hours resolved.