Checkout Beautiful Aerial Views Of Roads In The Ancient City Of Abeokuta (PHOTOS)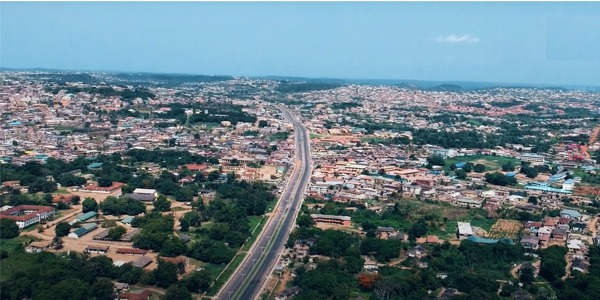 Abeokuta is the state capital of Ogun State in southwest Nigeria. It is the biggest city in the state.
Abeoulta covers 879 square kilometres of the landmass. It has a population of almost half a million people.
The city lies below the Olumo Rock, home to several caves and shrines. 'Abeokuta' actually means 'Refuge Among Rocks'.
Abeokuta was founded about 1830 by Sodeke (Shodeke), a hunter and leader of the Egba refugees who fled from the disintegrating Oyo empire.
Abeokuta retained its importance as a trade centre to this day. It specialises in the trade of agricultural products, such as cassava, yams, cotton, rice, corn, palm kernels and oil, as well as fruits and vegetables. It is also an exporting point for palm produce, kola nuts, fruits and cocoa.
Located about 100km north of Lagos, Abeokuta has its own very strong cultural identity.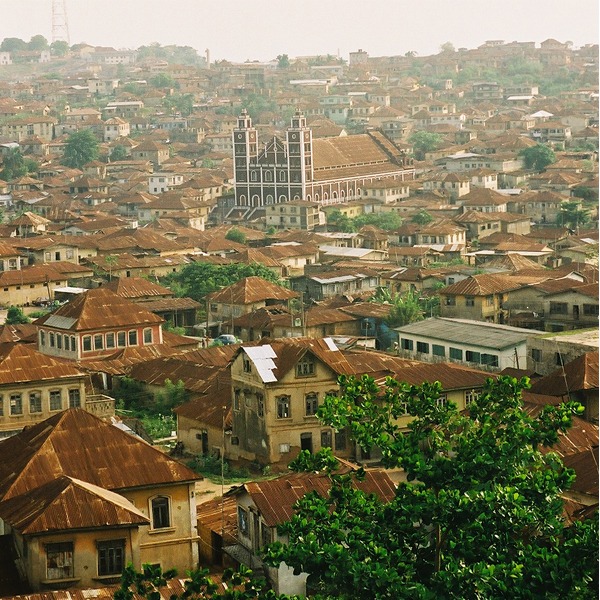 It is well known as the birthplace of many famous Nigerians. Some of them include former president Obasanjo, Afrobeat legend Fela Kuti and writer Wole Soyinka.
The town depends on the Oyan River Dam for its water supply, which is not always dependable.
Abeokuta is connected to nearby Lagos by a railway that was completed in 1899, with a length of 77 kilometres (48 mi). Roads connect it to Lagos as well as Ibadan, Ilaro, Shagamu, Iseyin, and Ketou.
To make the two-hour trip from Lagos take a bush taxi from Ojota Motor Park. You will arrive at Kuto Motor Park, where you can hop on an okada or catch a taxi.
In this article, we show beautiful aerial views of the historic city of Abeokuta.