Akwa Ibom State Governor Udom Emmanuel Unveils Ibom Air 4th Aircraft (Photos)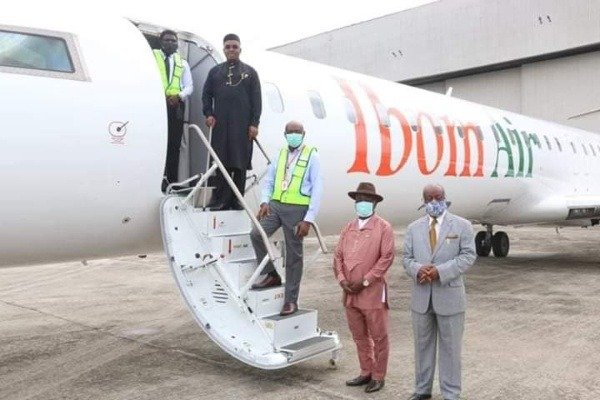 Akwa Ibom State Governor Udom Emmanuel unveils Ibom Air 4th Aircraft.
Last year, Akwa Ibom State became the first State Government-owned Airline in Africa after launching services with three Bombardier aircrafts.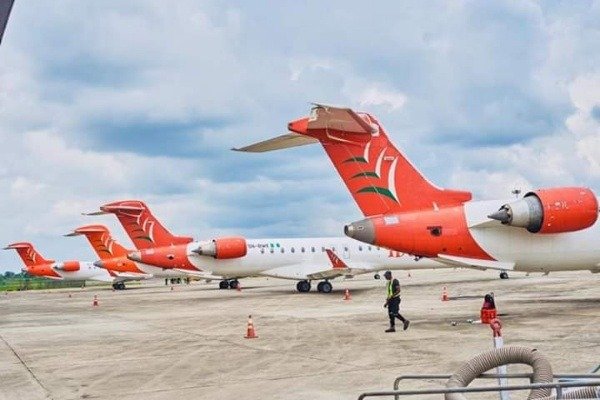 Ibom Air's 4th and latest aircraft, on Tuesday 19 May, 2020, joined the airline's fleet in Uyo after completing all regulatory requirements with the Nigerian Civil Aviation Authority in Lagos
Recall that the latest Aircraft, a 90 seater Bombardier CRJ900, with registration number 5N-BXP, touched down at MMIA airport two weeks ago.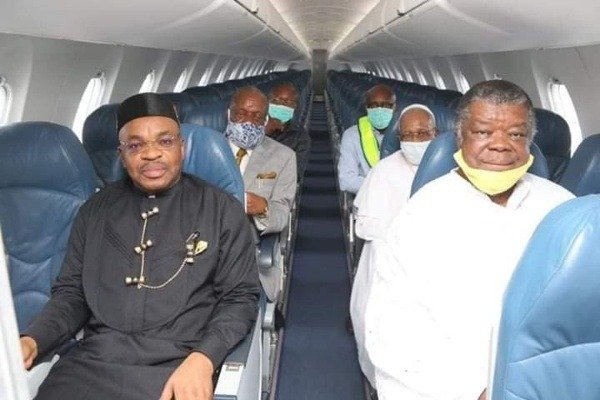 During the unveiling of the 4th Aircraft at the Victor Attah International Airport, Uyo; Akwa Ibom State Governor Udom Emmanuel; thanked God for the successful arrival of the Aircraft even in the midst of the gloomy economic situation globally.
His words :
"I really want to thank God for today that this thing we started as a dream, is no more a dream, but a dream fulfilled. When I had that dream in 2016, I shared it with just one man, Captain Mfon Udom. He has been a partner in fulfilling this dream.
"Today is also a fulfilment of our bold declaration that we shall neither bend nor break. No matter the adversity we march on because God has promised us that we will increase more and more.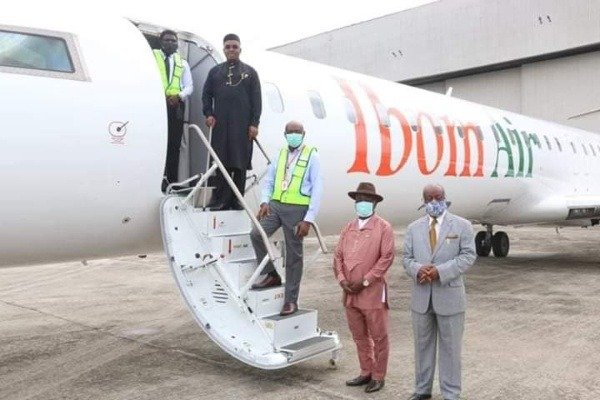 Governor Emmanuel added that experts have attested to the quality of Aircraft owned and services operated by Ibom Air.
"….the air efficiency is super; So nothing to fear and also our safety standard remains to be beaten by any other airline."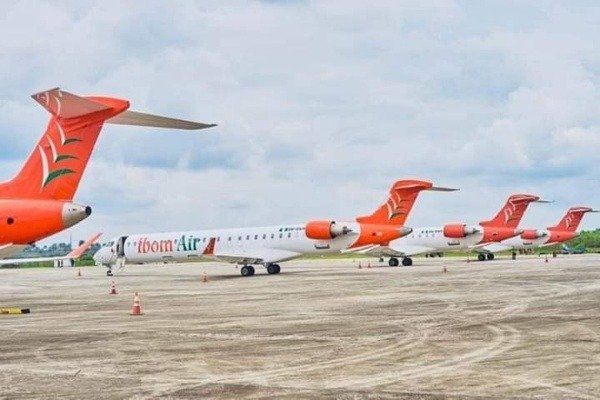 According to him :
"…one do not have to be afraid flying in the plane because it is fitted with air efficiency including safety-safe-net".
He expressed optimism that in no time Ibom Air would be a reference point in the aviation industry of the West African sub region.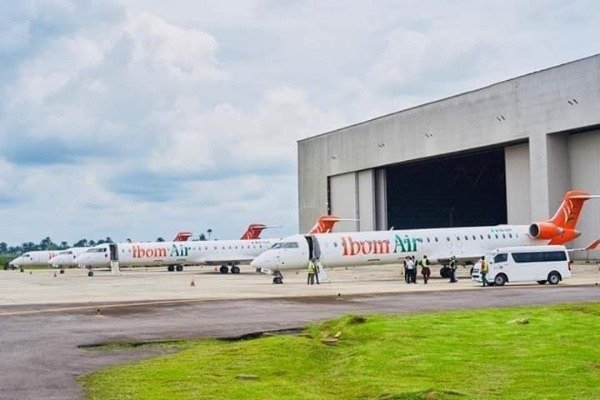 Also at the event, the Chairman, Ibom Air Limited, Air Commodore Idongesit Nkanga Rtd, said that the Aircraft was expected in the state last December but was delayed because of clearing issues.
He explained that :
"the plane is backed with modern facilities including hyper technology that is against bacteria and viruses, coronavirus inclusive"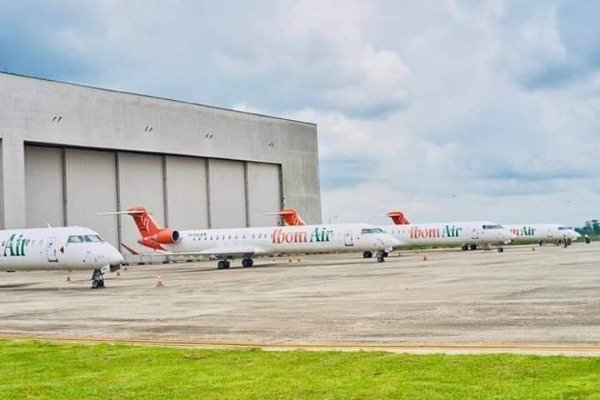 Also speaking at the event, the Chief Executive Officer, Ibom Air, Capt. Mfon Udom, said that it is a thing of joy to see the industry expanding and assured of quality service delivery to the teaming passengers on resumption of flight operations.