Akwa Ibom State-owned Ibom Air Makes Maiden Flight To Lagos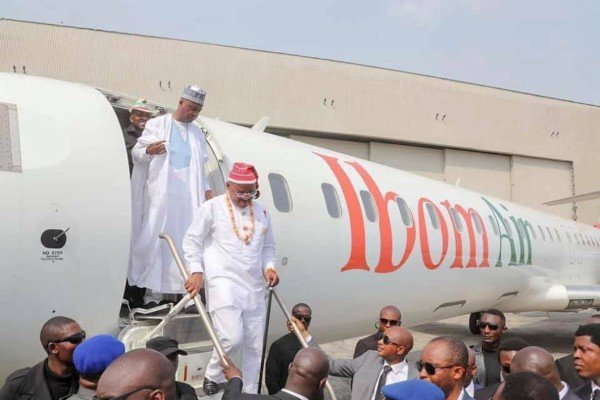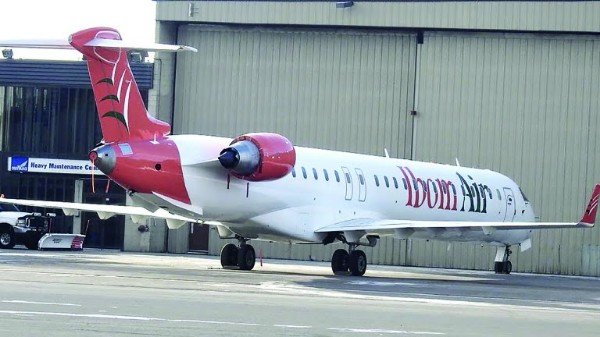 Akwa Ibom State government-owned Ibom Air , the first commercial airline to be owned and operated by a state government in Nigeria and Africa , on Friday made its maiden flight from Uyo to Ikeja, Lagos State.
The airline's Bombardier CRJ-900LR aircraft took off from the Obong Victor Attah International Airport in Uyo and landed at the Murtala Muhammed Airport 2, Lagos at 1.15 p.m.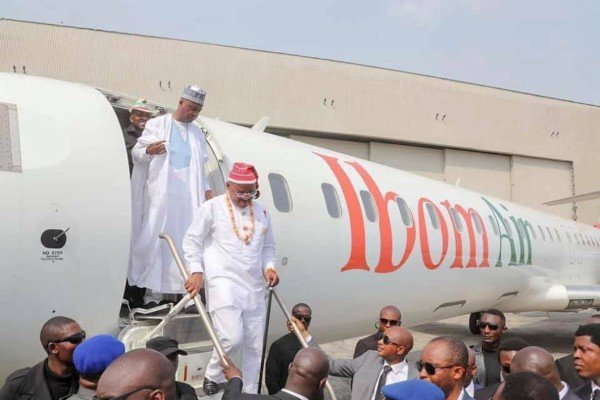 The aircraft was welcomed with water canon salutation by officers of the Federal Airports Authority of Nigeria (FAAN) Fire Services.
According to state Governor, the Bombardier CRJ-900LR aircraft would maintain regular daily flights to both Lagos and Abuja respectively.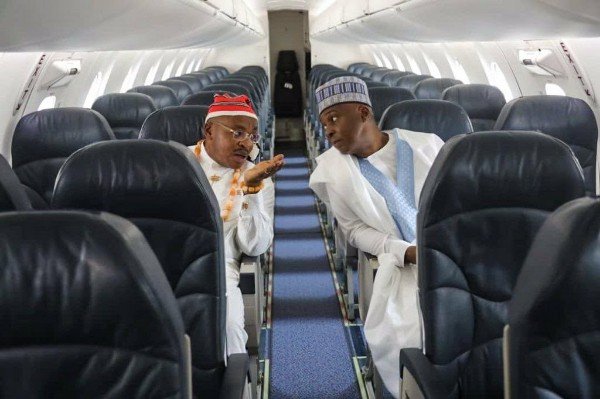 The maiden flight came barely four months after the airline was launched with three aircrafts by the outgoing Senate President, Dr Buloka Saraki.
The state-owned airline will take delivery of its fourth aircraft in August this year ,while the fifth aircraft is expected in the first quarter of 2020. Ibom Air plan to have 10 aircrafts in operation within the next three years.