Akwa Ibom's Ibom Air Takes Delivery Of Its Fourth Bombardier CRJ 900 Aircraft (Photos)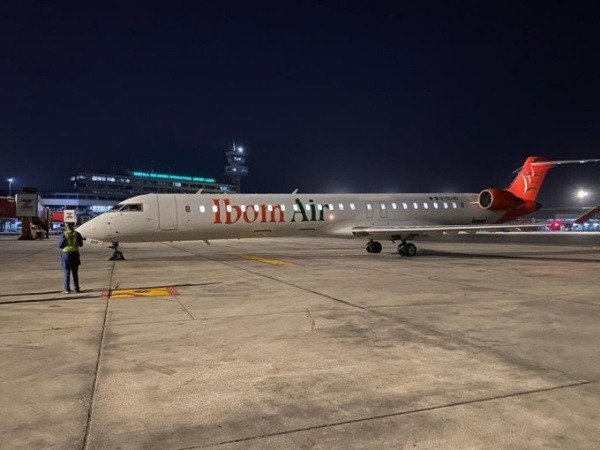 Ibom Air, on Tuesday 05 May, 2020, took delivery of its fourth Bombardier CRJ 900 Aircraft in Lagos.
Akwa Ibom State, in 2019, became the first State Government-owned Airline in Africa after launching its services with three Bombardier CRJ aircrafts.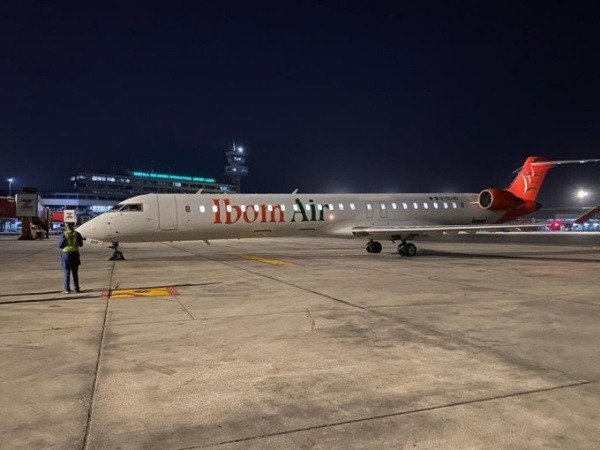 Akwa-Ibom state airline Ibom Air has taken delivery of a Bombardier CRJ 900 aircraft in Lagos. The aircraft, the airlines fourth Bombardier CRJ 900, arrived Lagos from Calgary; Canada at 10:48 pm local time, on Tuesday (05 May, 2020).
Recall that in 2019, the oil rich state acquired three Bombardier aircrafts to launch the first State Government-owned Airline in Africa.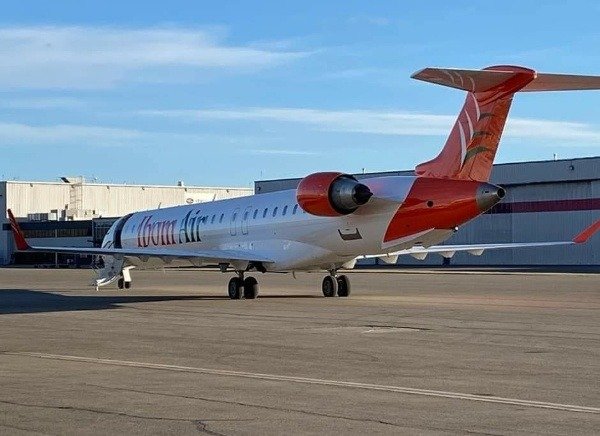 The airline, on its facebook page, thanked the Hon. Minister of Aviation, the Federal Ministry of Aviation, the NCAA; NAMA; FAAN and the Akwa Ibom State Government; for making it possible for to ferry the aircraft into Nigeria during the Covid-19 period.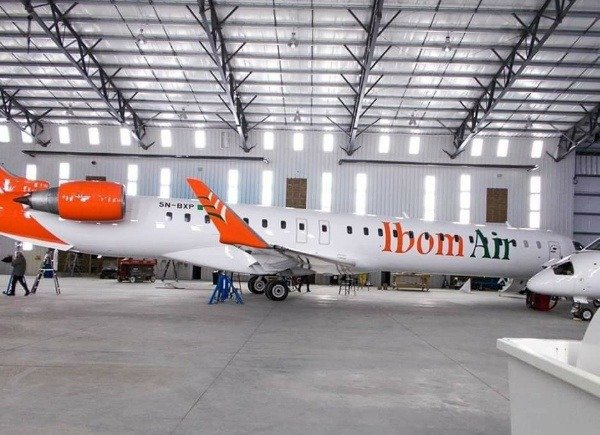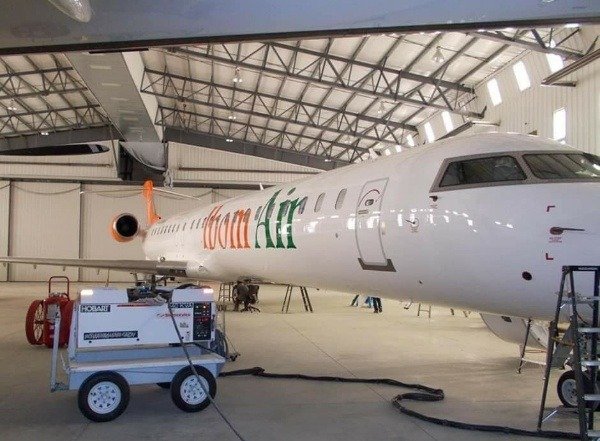 "Keeping it in Canada waiting for the Covid-19 pandemic to pass, would incur huge and unnecessary hard currency costs for us."
The state owned airline also thank its numerous customers for their continued loyalty.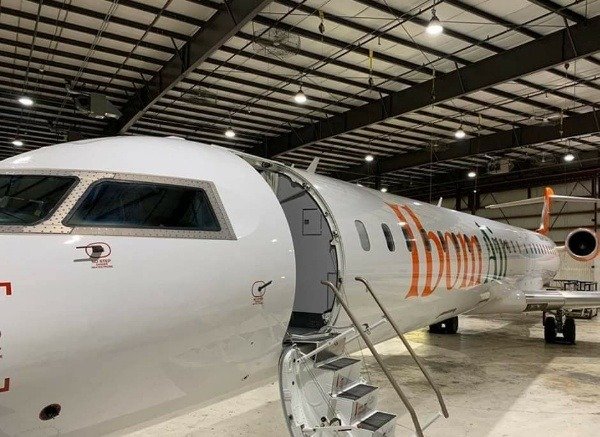 According to Ibom Air, the Bombardier CRJ 900 aircraft, with registration number 5N-BXP; made its maiden commercial flight in May 2014 (just 6 years ago).
A key benefit of Ibom Air's very modern fleet of Bombardier CRJ 900 is that they all come fitted with High Efficiency Particulate Air (HEPA) filters.