Another Car Bites The Dust As Infiniti Discontinues The Q60 Coupe In 2023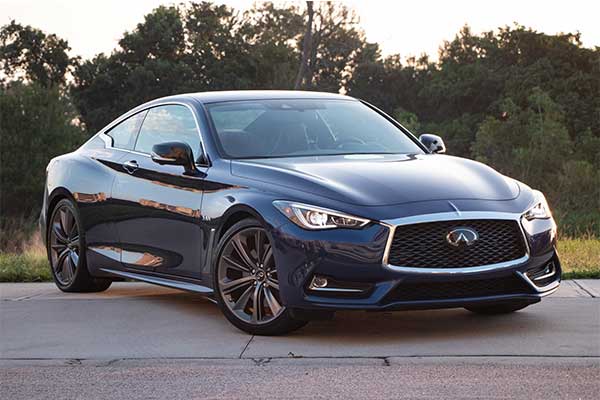 More and more cars are being discontinued by manufacturers and now an Infiniti model is the latest to be axed. Infiniti confirmed that the Q60 coupe will be retired after 2023 and you can guess the obvious reason is "poor sales".
From looking at the sales figures, you don't need a BS.c to figure out why Infiniti would kill the model. In 2020, the premium automaker delivered 2,792 units of the Q60, which was down 44.6 percent from 2019. The falling numbers continued through the first half of 2021 when Infiniti moved 1,697 examples of the coupe, which was down 10.1 percent from the same period last year.
In base form, there's a total of 300 horsepower on tap but the top trims boost output by another 100 hp. The luxury coupe segment as a whole is down to just a small group of players consisting of the Audi A5, BMW 4 Series, Mercedes-Benz C-Class Coupe, and the Lexus RC-F. The Q60 is one of the oldest of the bunch.
As part of the larger Nissan-Renault-Mitsubishi Alliance restructuring, Infiniti will focus on making models that sell well to people in the United States and China. The strategy might involve getting rid of the brand's rear-wheel-drive cars, like the Q60. In the future, there could be greater platform sharing with Nissan.