Artists Sues Mercedes-Benz For Posting Their Paintings Alongside A G-Wagon On Instagram Without Consent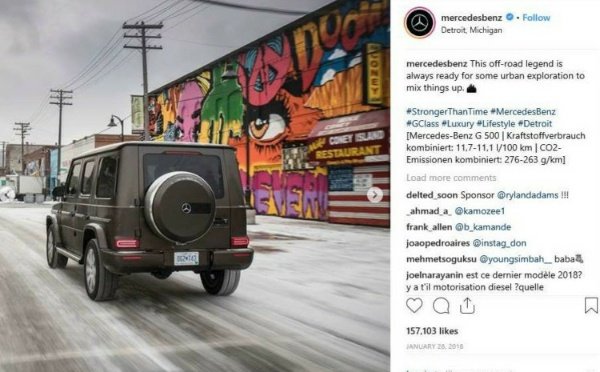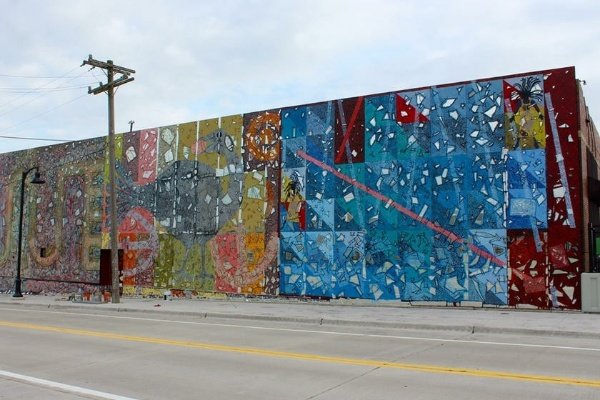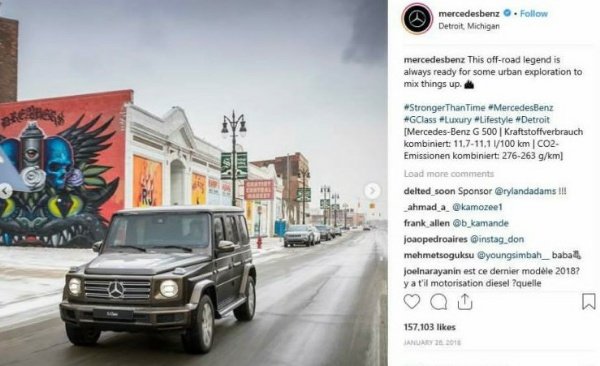 Mercedes-Benz is currently in a legal dispute with four artists after the automaker posted their murals in Detroit's Eastern Market alongside the latest G-Wagon on Instagram without their consent.
The artists, who were looking to get compensated, were later sued by the German automaker in an effort to get court approval to use the photographs.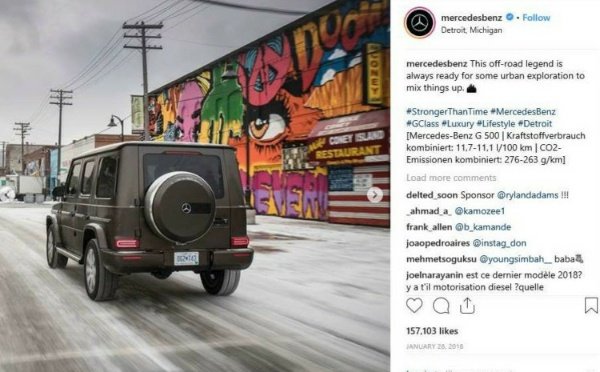 But a federal judge, Judge Avern Cohn, from the US District Court in Detroit, disagrees with Mercedes-Benz. The Judge said last week that the murals have "a uniqueness" and are "entitled to protection"
The four artists' lawyers also accused Mercedes, who does not like being threatened, of trying to "bully and intimidate" their clients.
One of the artists also told the Free Press that Mercedes used his paintings, which honors the African woman in slavery and the African woman going through colonization, without proper context and without his permission.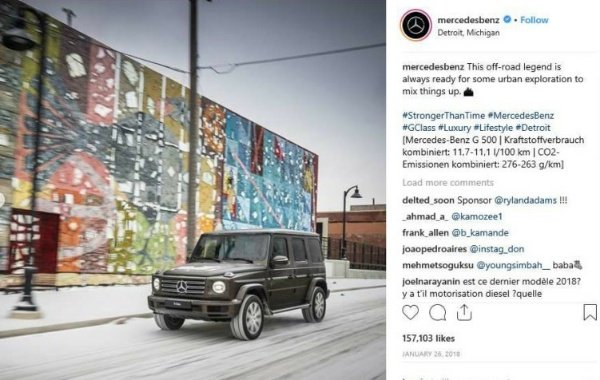 He also revealed the fight could have been avoided if Mercedes hadn't been so arrogant.
Mercedes, who claims one of the artists threatened them if it did not pay him "a substantial sum of money", told the Free Press that the automaker is :
"A strong supporter of the arts throughout the world. We make it a point to fairly compensate artists whose work we seek to use and to comply with all applicable IP (Intellectual Property) laws. This is an unusual situation, and the accusations here do not accurately reflect our actions or our intent."
"These threats were not about protecting artists' rights or ensuring just compensation"
"They were about disrupting Mercedes-Benz's business and obtaining a cash windfall."