Ultra-Luxurious Mercedes-Maybach SUV Will Be Launched This Year To Fight Fast Selling Rolls-Royce Cullinan And Bentley Bentayga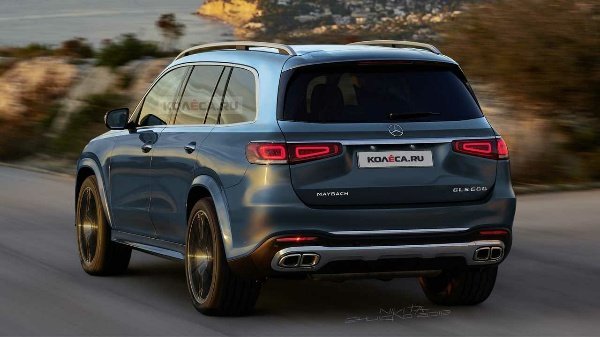 Mercedes-Maybach GLS SUV Rendering
German automaker Mercedes-Benz is set to crown its SUV line-up with a new ultra-luxurious Maybach-badged GLS model that will fight fast selling rivals like the Bentley Bentayga, Range Rover SVAutobiography Dynamic and Rolls-Royce Cullinan.
According to the automaker, who revealed the upcoming new car is planned for launch in November, the Mercedes-Maybach GLS will not only be the brand's largest and most luxurious vehicle ever, but it will also be one of the best smelling vehicles on the planet.
"The white osmanthus blossom, floral and light, is rounded off by a gentle leather note and spicy tea. This elegant blend is on a bed of natural greenery."
The exterior design of the three-row Mercedes-Benz GLS based SUV is said to be influenced by the Vision Mercedes-Maybach Ultimate Luxury concept, while the interior designs will be taken from the current version of the Mercedes-Maybach S-Class.
With the power train not revealed yet, inside sources said it will likely be powered by Mercedes-Benz's twin-turbocharged 4.0-litre V8 petrol mated to a standard nine-speed automatic gearbox or a twin-turbocharged 6.0-litre V12 engine.
The GLS 450 and GLS 580 starts at $75,200 and $97,800 respectively, without destination and clearing cost. So the upcoming Maybach SUV should cost around $200,000, which is almost the same price with the Bentley Bentayga and cheaper than the Rolls-Royce Cullinan.
Mercedes-Benz's plan to extend its Maybach line-up to include a GLS-based model comes after strong sales of the Mercedes-Maybach S-Class. One in seven new S-Class models sold are Maybachs, and Mercedes will hope to achieve the same feat with the Maybach SUV.