Artwork Painted On Bridges And Flyovers In Kaduna Are Becoming Tourist Attractions (PHOTOS)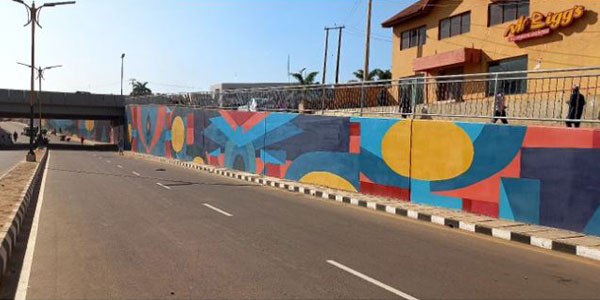 Some bridges just get you from A to B. In function, bridges allow you to cross to the other side.
However, in Kaduna State, after completing the flyovers and bridges, the state government has turned these bridges to tourist attractions and iconic landmarks.
To achieved this, the Mallam Nasiru El-Rufai-led government went ahead to beautify bridges with artworks thereby making the city colourful and exotic.
See photos of some of them below.