This Audi RS7 Will Use Plug-in Hybrid Tech Adopted From Porsche Panamera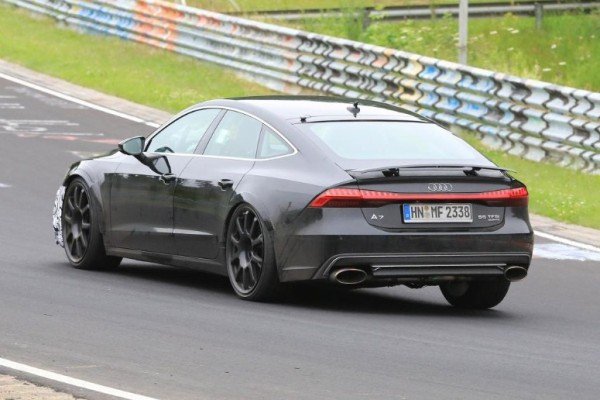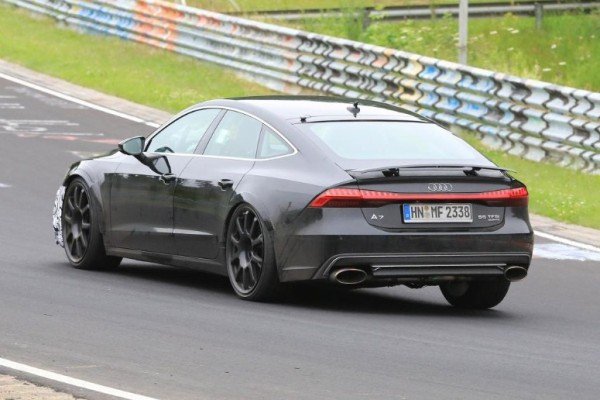 This car by Audi will end up achieving two things. It will be the most powerful model in Audi's history. Secondly, it will be the first car from Audi Sport to feature plug-in hybrid technology.
This car will hit the showroom by next year and Audi engineers are applying finishing touches to it.
The latest RS 7 will be given Audi Sport's trademark makeover
When it comes to looks, it will wear an aggressive front end and a twin exhaust pipe set-up will mark it out as the range-topping model.
We are to expect lowered ride height, stiffened suspension and carbon- ceramic brakes on the RS7.
Audi will launch two versions of the RS 7: a standard model and a Performance-badged variant.
The first should make use of the VW Group's new 4.0-litre twin-turbo V8 engine that's already found under the bonnet of the Panamera Turbo, Lamborghini Urus and Bentley Bentayga.
Output in the RS 7 is expected to hit the 600bhp.
The Audi RS 7 Performance will take advantage of plug-in hybrid technology, partly developed by Porsche. As with the standard model, the Performance will make use of a 4.0-litre twin-turbo V8, but it will be supplemented by a 140bhp electric motor. The powertrain will be adopted from the Panamera Turbo S E-hybrid, which develops 671bhp and 850Nm of torque.