Autojosh Photo Of The Day; The Hustle Is Real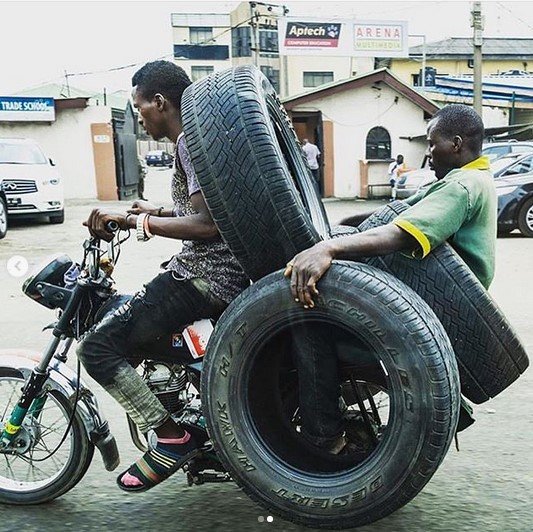 These are pictures of a supposed mechanic carrying 4 big tyres in a moving motorcycle. He has one of the tyres worn around his waist; one in between him and the bike rider and then two on his both hands.
It worthy of mention to say both the bike rider and his passenger is not safe. The bike man isn't riding the bike comfortably and his passenger isn't sitting comfortably too. A little error somewhere can make both of them land to the ground. And you know what that implies.
Please, whatever your hustle is' try as much as you can to stay safe in order to reap the fruit of your labour.
Let's deviate a little; do you know how to check the expiry date on a tyre? If you can't check it out via the link here.