Azkarra, A Luxury Utility Vehicle From Geely, Unveiled.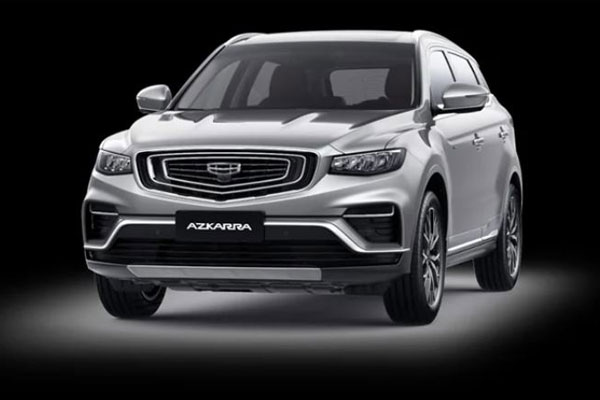 The Azkarra, Mikano Motors' all-new flagship premium Sport Utility Vehicle (SUV) from the Geely Nigeria series, has been introduced.
Following a tremendously successful pre-sale period, the launch event was planned to showcase the Azkarra SUV's beauty, luxury, and unexpected power.
Ralph Haidar, General Manager of Mikano Motors, remarked during the unveiling ceremony in Lagos that the company provides the finest value for car purchases currently available in Nigeria.
The five-year/150,000-kilometer warranty, mobile workshop, VIP courtesy service, guaranteed resale value, and the assurance of Mikano International's legacy quality, after-sales prowess, assurance for peace of mind, and overall best value for your auto investment are just a few of them.
Haidar, who announced a launch offer, said it was to celebrate the pre- sale success, which led to sales of over 100 units of Azkarra within a short period of 20 days.
Geely's Head of Design, Shanghai- Guy Burgoyne, described the steps taken from conception to the production of Azkarra, which he described as being "sophisticated, practical, intuitive and technically precise".
He disclosed that the Azkarra was designed with car owners in mind, identifying that 'the consumers' choice of cars is becoming their choice of lifestyle, rather than just a tool for transportation."
He highlighted the accentuated headlamps, set deep into the body colour to give the Azkarra a matured look, which conveys great confidence while the exterior is designed to improve aerodynamic performance.
This refined, sleek attribute transitions to the interior with a self-assured fluidity, successfully merging sportiness and refinement. The cockpit is wrapped in lush Nappa leather, with translucent backlit wood patterns providing adjustable ambient lighting that emotively matches the driver and passenger's mood.
The user interface as found in the Azkarra's 'humanised' interior complements Geely's innovative 48V EMS mild- hybrid system.
The performance of the Azkarra's innovative 48V EMS (Electric Motor Synergy) was described in an explainer video.