Bill Gates Buys $645m Hydrogen-Powered Superyacht (Photos)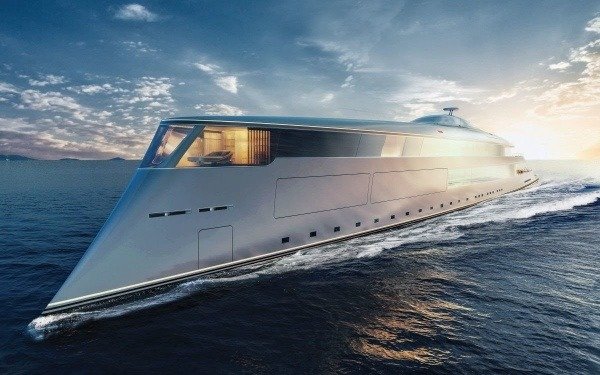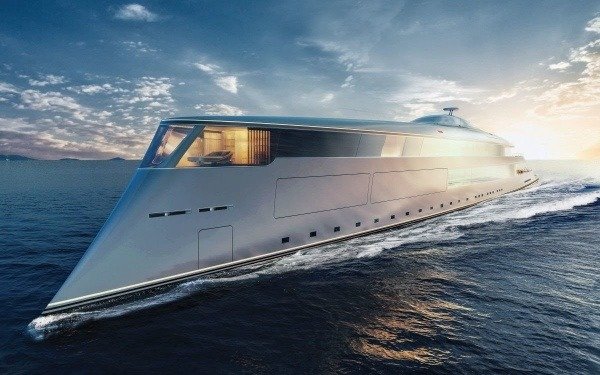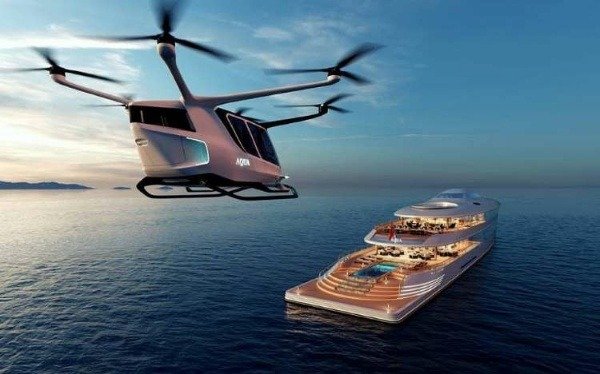 Bill Gates has commissioned a $645 million, 370-foot eco-friendly luxury "Aqua" superyacht that is powered by liquid hydrogen.
The world's second richest man Bill Gates has acquired a futuristic superyacht that's powered entirely by liquid hydrogen. Using a liquid hydrogen as fuel means the only emission from the yacht, named Aqua, is water.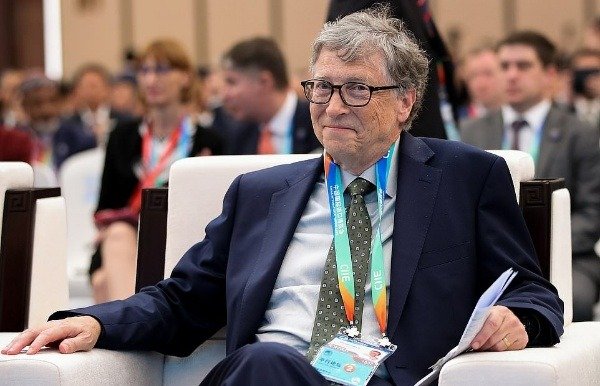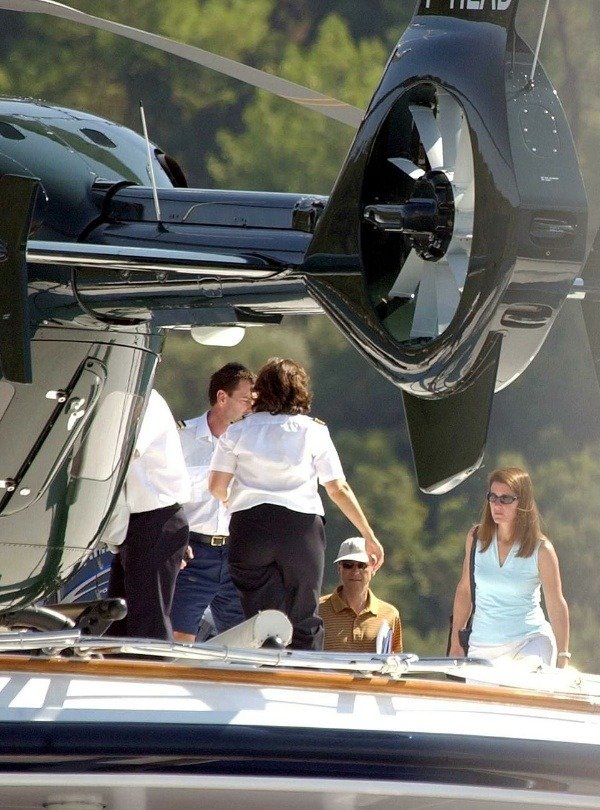 This is the first time 64 year old Gates will be buying a superyacht. Gates, known to regularly take vacations onboard superyachts, usually rent yacht during summer trips to the Mediterranean.
The American business magnate, software developer, investor, and philanthropist is currently worth US$108.8 billion, according to Forbes.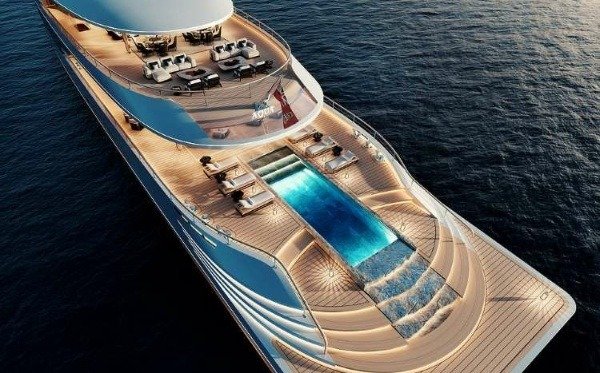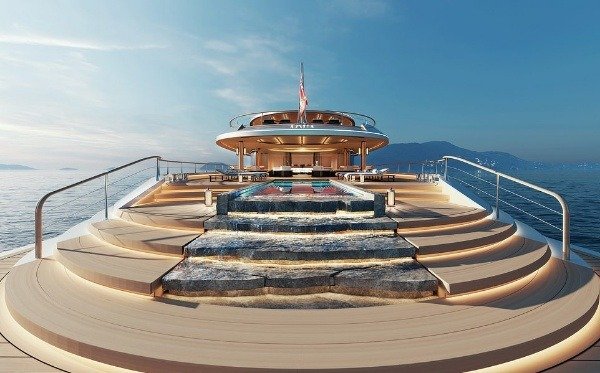 He his believed to have paid $645 million ( or approximately ₦234 billion) in order to purchase Aqua. The plans of this yacht were unveiled at the Monaco Yacht Show last year.
The 370 ft-long luxury liner features five decks complete with space for 14 guests, 31 crew members and a gym. Also available are beauty room, massage parlor, yoga studio and cascading pool on its rear deck.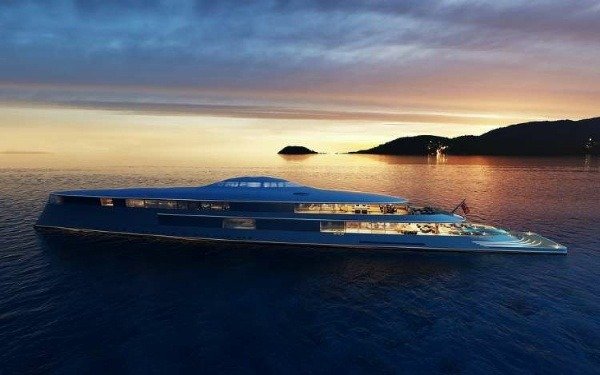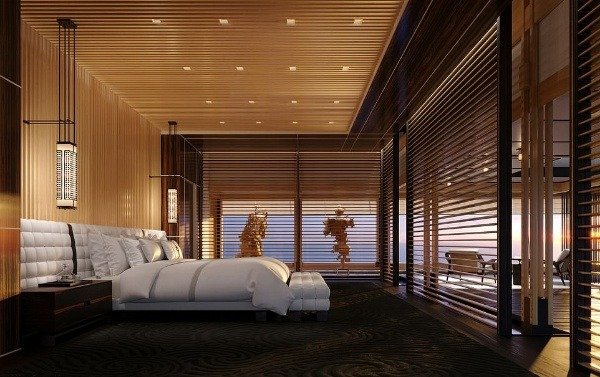 But the most impressive feature is its power plant that has two 28-ton vacuum-sealed tanks. The tanks are cooled to -423F (-253C) and filled with liquid hydrogen to power the eco-friendly Megayacht.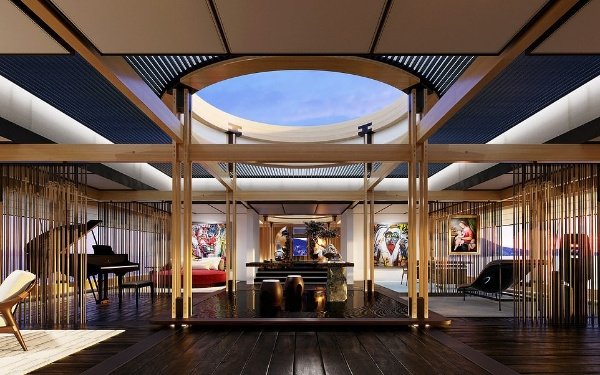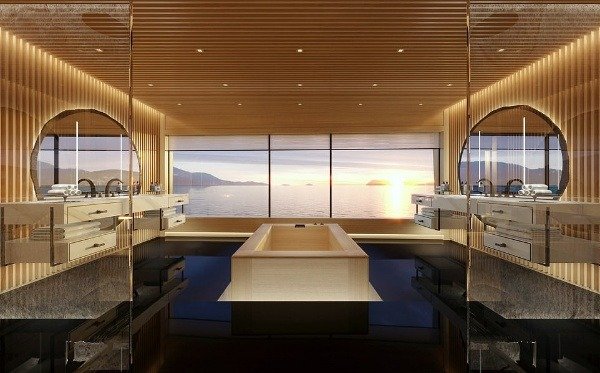 The hydrogen fuel is pumped through fuel cell that converts it into electricity, while emitting only water which can be safety pumped into the ocean.
This allows the vessel to reach 17 knots and travel 3,750 miles before it needs to refuel. A full tank is enough to cover an Atlantic crossing from New York to Southampton.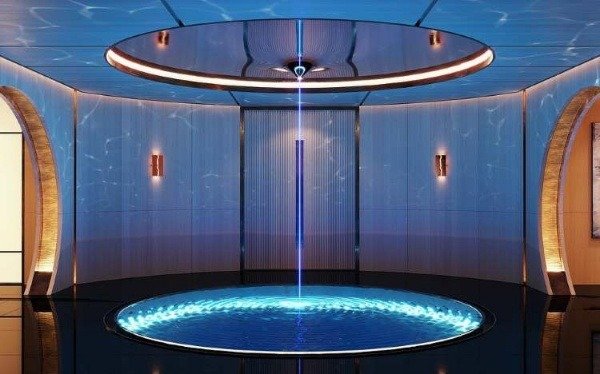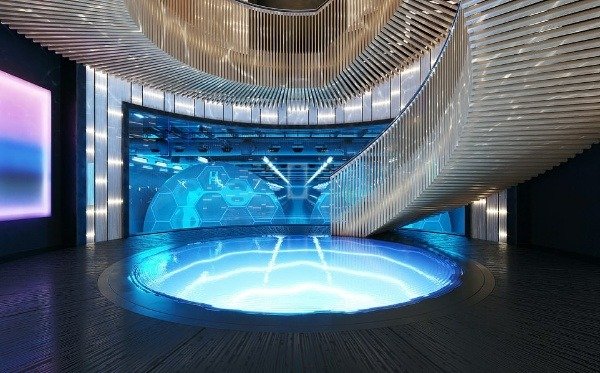 Commenting on the eco-friendly ship, which was only a concept before being commission by Gates, Designer Sander Sinot said he hopes it will pave the way towards a more ecological future for the superyacht industry.
He said:
"With every project, I challenge my team and myself to surpass ourselves. For development of AQUA we took inspiration from the lifestyle of a discerning, forward-looking owner, the fluid versatility of water and cutting-edge technology to combine this in a superyacht with truly innovative features."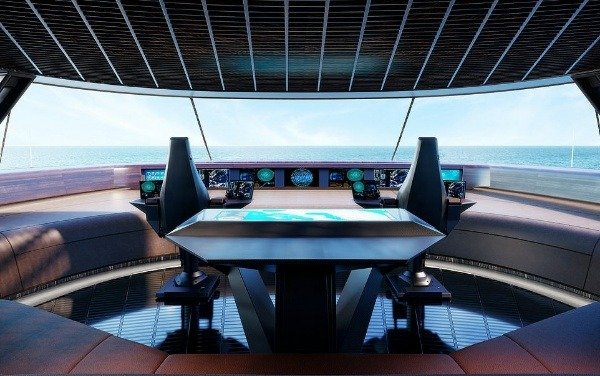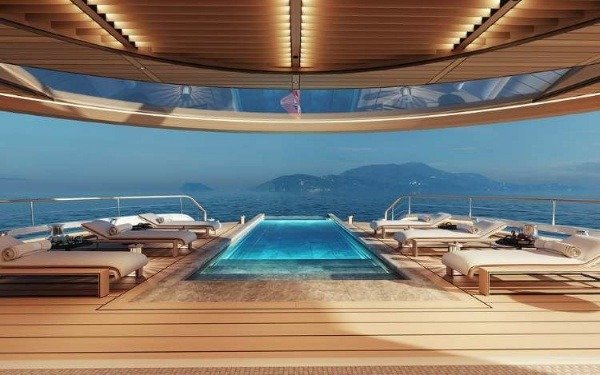 Bill Gates is set to join the league of billionaire owners of superyacht, including his friend, Aliko Dangote, as well as Jeff Bezos and Chelsea owner, Roman Abramovich.
Gates his expected to take delivery of his superyacht by 2024.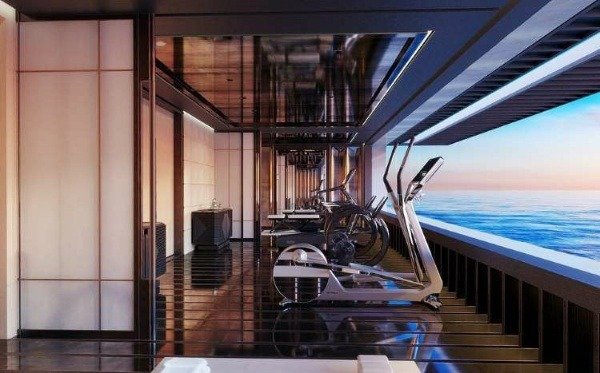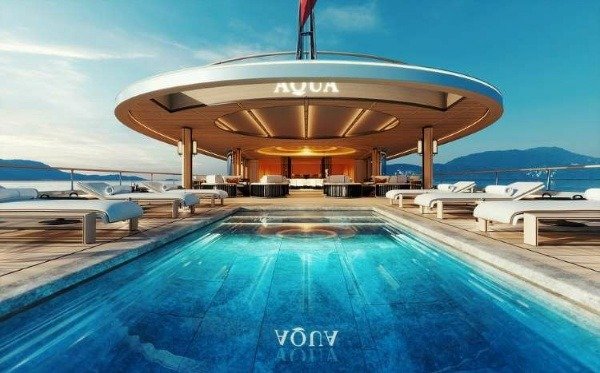 In addition to buying this luxury yacht, Gates' foundation, the Bill and Melinda Gates Foundation, is pledging up to $100 million to help fight the CoronaVirus outbreak.