BMW Launches First Ever Electric SUV, The iX3 With A 285 Mile Range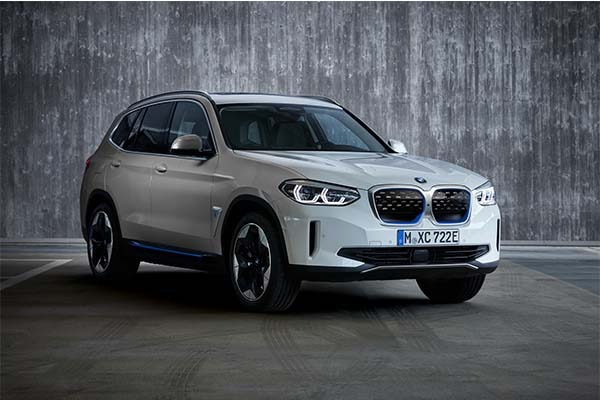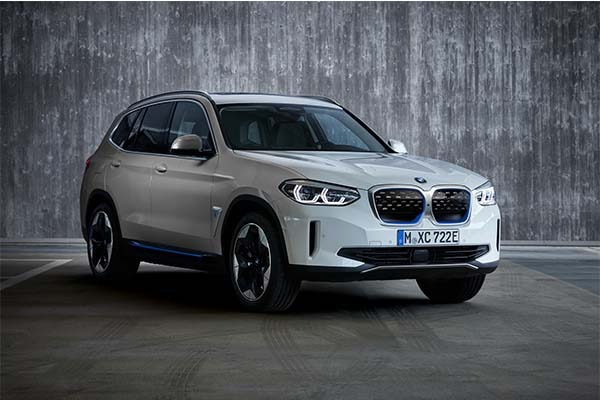 With BMW teasing an electric vehicle for some time now, this is the final product of the iX3 and it is very familiar. The reason is that it's based on the X3 SUV. Infact it is actually an X3 electric version and it features a fifth-generation eDrive system. This also includes an 80 kWh battery pack and an electric motor with 282 HP and 295 lb-ft of torque. BMW says that the iX3 will be capable of travelling up to 285 miles on a full charge per the WLTP.
This SUV has a rear-wheel-drive system and does 0-62 mph comes in 6.8 seconds while the top speed is electronically limited to 112 mph. Well, we shouldn't expect it to be really fast because of all the weight of the battery. Moving on, the new BMW iX3 is compatible with up to 150 kW of DC fast-charging. This charger can recharge from 0 to 80% in just 34 minutes. A 10-minute charge at a fast charger will also add 62 miles to the iX3's driving range.
The exterior comes with some different aesthetics to differentiate it for the X3. These changes include the front kidney grille which is partially blocked off to reduce air resistance, a set of aerodynamically efficient 19-inch alloy wheels reduce the vehicle's drag and some blue accents on the sides of the SUV. The blue accents continue inside the vehicle and you can see the plenty of BMW "i" logos dotted around and model-specific displays for the EV powertrain.
The electric motor, power electronics, and transmission are arranged in common housing for the first time. This makes it more compact and easier to use across different types of vehicles. BMW also says that their fifth-generation eDrive technology is 30% more power-dense, compared to the current eDrive technology. BMW also fitted a cooling/heating system for the eDrive unit. A separate auxiliary heater takes care of the high-voltage battery pack, even at temperatures as low as minus 30 degrees. Another liquid cooling/heating system ensures ideal temperature control for the electric motor, power electronics, and storage unit.