The Last BMW i8 Leaves The Factory As Production Ends (Photos)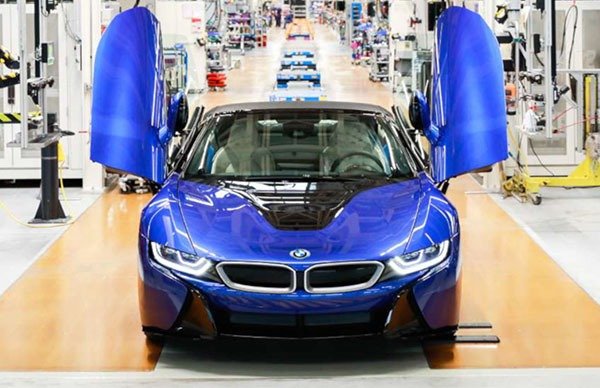 The rumour was flying all over the place but now, that it's true and confirmed. The BMW i8 has been discontinued and a final model has been produced. Its a pity such an iconic car has been scraped but we should not forget the fact that it pioneers BMW's electric car revolution. So what went wrong? Well, it was poor sales in comparison to other sportscars.
Despite the poor turnover, it was a beauty to behold with its carbon fibre passenger cell to laser headlights. The i8 was unquestionably a technological tour de force. Although BMW says it will not replace the i8 with another sportscar, the company now has all the tools for full electrification.
To bid the iconic sportscar goodbye the company has released a limited single unit vehicle. The vehicle was supposed to be released earlier but the coronavirus pandemic halted the production. Now with the Leipzig factory in Germany now functioning, the final model was completed. Nobody knows whether it will be for sale or not but it's going to be a classic sooner rather than later. This single model which is painted in Portimao Blue is the only model in existence.