2020 BMW M5 Crashed Minutes After Leaving The Dealership (Photos)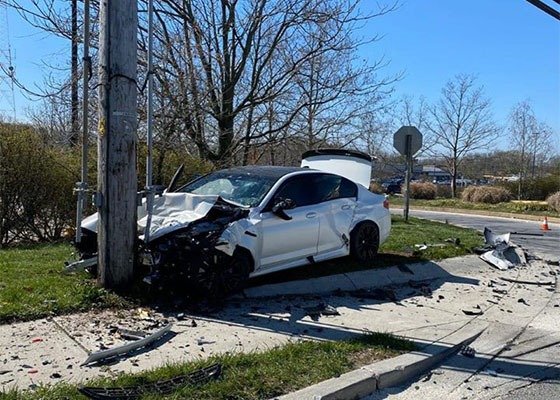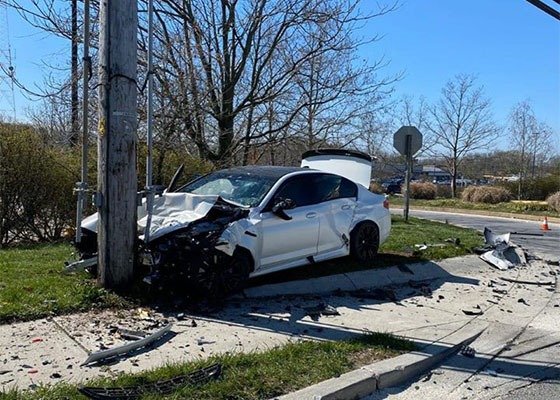 A brand new 2020 BMW M5 crashed just minutes after leaving the dealership. The incident occurred in Baltimore, Maryland when another vehicle sideswiped the BMW. This reportedly caused the driver of the M5 to lose control and smash into a telephone pole.
Regardless of how the events unfolded, the M5 suffered significant damage as the whole front end was destroyed. The front end took the brunt of the damage, and also the rear door and fender were mangled. This appears to have been the initial point of contact and where events suddenly went downhill.
No life was lost and no injuries either at the accident scene but it was just unfortunate for the owner of the car as the M5 only had 7miles on the odometer.
The BMW M5 uses a 4.4 twin-turbo V8 that outputs 592 hp and 553 lb-ft of torque. It enables the all-wheel sedan to rocket from 0-62 mph (0-100 km/h) in 3.4 seconds and onto a top speed of up to 189 mph (305 km/h). The vehicle was insured by the owner as the crashed BMW M5 was picked up sometime after.
Photos