N76m BMW X5 M-Power Gets Some G-Power With 740 HorsePower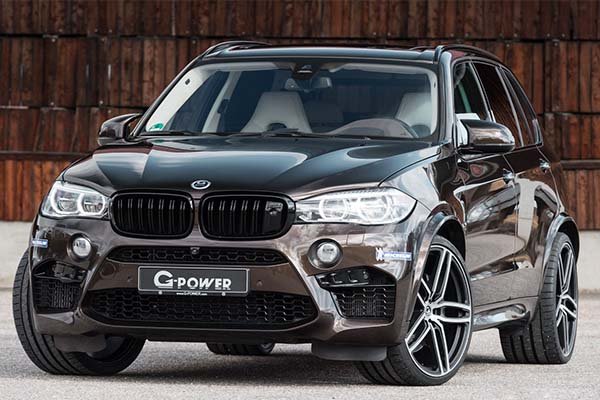 The Lamborghini Urus is now in for a steep competition with this tuned BMW X5 M G-Power. The power from the SUV's 4.4-liter twin-turbo V8 has been increased from 567hp and 533lb-ft to 739hp and 723lb-ft of torque with a top speed of 299 kph. This flaws the Lamborghini Urus' entry level 641hp and 627lb-ft of torque.
The G-Power also gets sport exhausts, fender flares and 23 inch 5 twin spokes Hurricane RR alloy wheels. The interior remains unchanged to enable the tuners focus on the engine performance.
Estimated price of this SUV is N76 million after shipping and import duty.
See more photos.
See Related Post Amazing Photos And Videos From Revs And Runway Car Drift Show In Lagos