BMW's Boss: Next M3 EV Will Be Groundbreaking With A Traditional Feel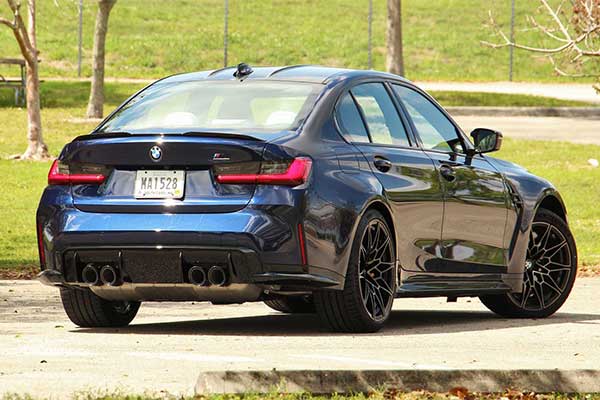 "The history of the M3 is eternal," van Meel said. "Every time we change the history of an engine, from four-cylinder to six-cylinder, to eight-cylinder, to six-cylinder and turbocharged, the story continues.
"Maybe it will go electric, but if it does, it will always be the M3. Whatever the transmission, you should always be able to drive our cars and know they are M cars. We have stood the test of time for 50 years and will continue to do so."
Interestingly, he added: "I would like to see electrified Ms in the future – hybrid and pure electric, but if we introduce them, they will be so innovative that you will say:" This is crazy, I did not see this. coming.'"
His comments suggest that BMW bosses aren't concerned that the appeal of its high-performance products is waning as they go electric. It looks like her clients do too. "We just spoke to customers and they told us that 90-95% of them don't care where we go with powerplants. They just want an M car. Yes, some people say that if we don't make V8 engines, they will disappear, but that's okay, I respect that," Van Meel said.
The current M3 was released in 2020 as a very special and much more powerful version of the 3rd generation G20 series that has just been updated and is expected to remain on sale until around 2025. Whether the M3's life cycle will fit this schedule is still unknown. yet to be confirmed, but van Meel's hint of an electrified future for the super sedan raises the possibility of a hot version of the radical new NK1 sedan due in 2025.