BMW's Electric M3 Based On Neue Klasse Platform Set For 2027 Release Date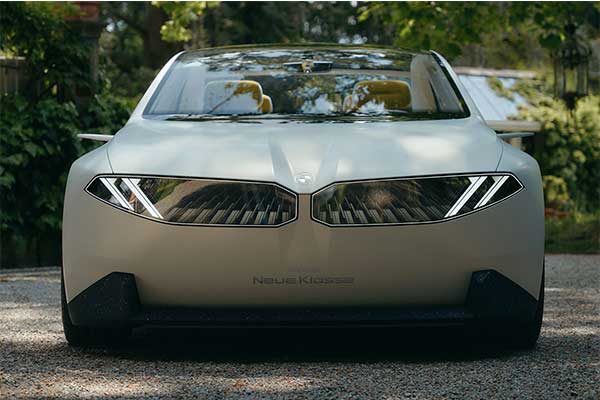 BMW is said to be working on a fully electric M3 based on the promising Neue Klasse platform. This would be the brand's first introduction to a full-fledged M model that is fully electric.
The news comes from the Australian Carsales. This states that none other than BMW's product boss Frank van Meel has confirmed that the next BMW M3 will be fully electric. Then the cogs start turning immediately. BMW recently showed the BMW Vision Neue Klasse, a precursor to the first BMW on a platform intended purely for EVs and a car whose size falls in the segment of the current 3-series.
That is no coincidence because the resulting production model will also be an EV in exactly that segment. The revolutionary different electric BMW should appear in 2025. An electric M3 could then follow in the subsequent period. That is unfortunate because the current M3 is from 2020 and will therefore be at the end of its life cycle around 2026 or 2027. You see: it all fits together.
The M3, developed on a Neue Klasse basis, can be quite groundbreaking when it comes to the drivetrain. BMW already announced last year that it was working on an electric drivetrain with no fewer than four electric motors, then still hidden in an i4. We also know that the Neue Klasse platform can deliver up to a MegaWatt of power, 1,000 kW, or 1,360 hp. This does not mean that an electric BMW M3 will immediately get that much power, but there is certainly enough possible.
With an electric successor, the M3 would switch from a blown-six inline to a fully electric powertrain in one fell swoop. That may be a good thing because Mercedes is currently trying out an 'intermediate phase' with four cylinders and that is certainly not easy.
An electric BMW M3 would also be the first full-fledged M model with an electric drivetrain. There are already electric M's, but the i4 M50, i5 M60, iX M60, and i7 M70 still fall into the 'sub-toppers' category. For example, you can see such an i5 M60 as the electrical equivalent of a (former) M550i, not an M5.