BNXN Headies Bentley, Luxury Cars Used By Nigerian Service Chiefs, Lawmaker Rides Bicycle, News In The Past Week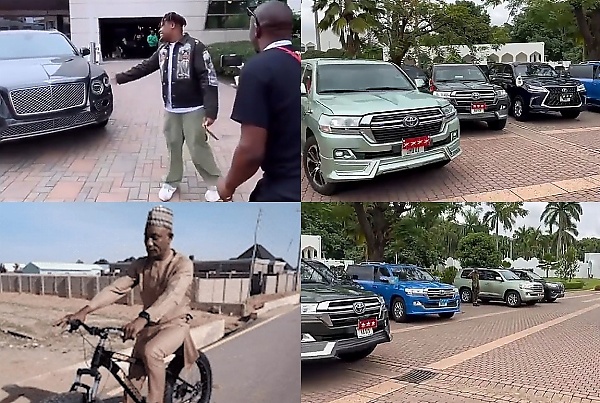 BNXN Headies Bentley, luxury cars used by Nigerian Service Chiefs, Lawmaker rides bicycle amid subsidy removal, news in the past week.
'I Wasn't Expecting It', BNXN On Winning 2022 Headies Star Prize, Bentley Bentayga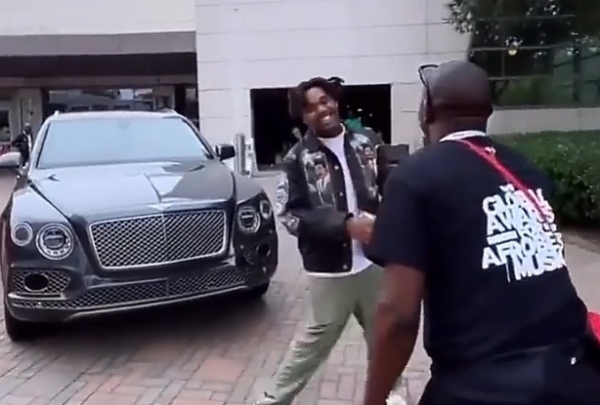 Last year, Daniel Benson, professionally known as BNXN, walked home with a 2022 Bentley Bentayga SUV worth over ₦300 million after emerging the winner of 'Next Rated Artiste' at the 15th Headies Award.
In a recent interview with Hip TV, a cable television channel owned by Headies CEO, Ayo Animashaun, the singer revealed he had bought himself a car as consolation should he lose out on the star prize.
BNXN said :
"I was really stunned [winning a Bentley], mainly because I wasn't expecting it. I thought it would take me a longer time to get a Bentley. I just got a car before that award show because I didn't want to be pressured by losing the car [Bentley] or not. So, I had to buy another car separately to compensate myself.
"But when I won I was really stunned. Even when they shipped it and brought it to Lagos, it was another, 'Wow! It's right here.' I was really excited."
Service Chiefs Leaves The State House In Exotic Cars After Meeting With President Tinubu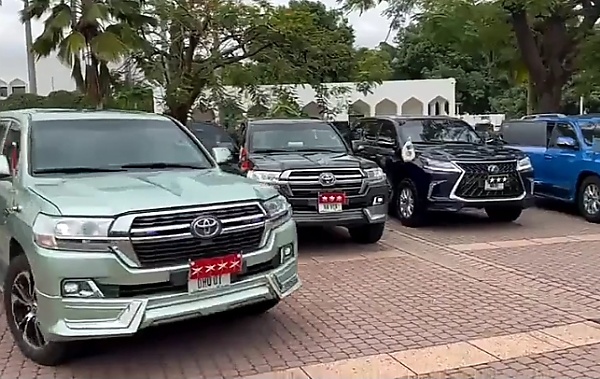 Footage shared shows the Service Chiefs departing from the State House in high-riding SUVs adorned with flags and 3-4 Star number plates. Official Vehicles seen includes several Toyota Land Cruiser LC 200s, a Lexus LX 570 and a Toyota Prado SUV.
President Bola Tinubu had on Thursday June 1st met with Service Chiefs and Heads of other security agencies, led by the Chief of Defense Staff, General Lucky Irabor, at the State House, Abuja.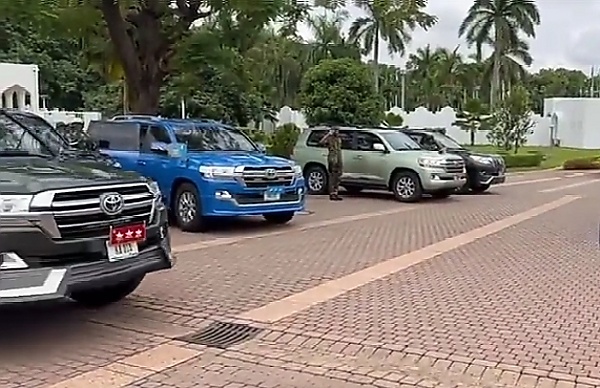 Other Service Chiefs at the meeting were the Chief of Army Staff, Farouk Yahaya, the Chief of Naval Staff, Awwal Gambo, the Chief of Air Staff, Isiaka Amao and the Inspector General of Police, Usman Alkali.
Adamawa Lawmaker Drops His Car For A Bicycle Ride To Protest Fuel Price Hike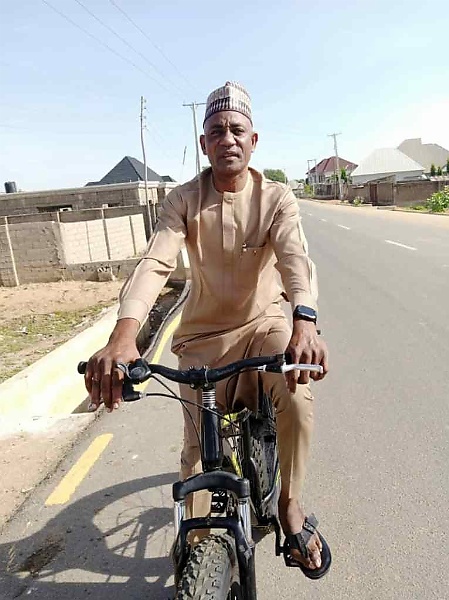 Haruna Jilantikiri, the Chief Whip of Adamawa State House of Assembly, has protested against the current hike in fuel price by dropping his personal car for an electric bicycle ride.
Jilantikiri, who represents Madagali Constituency at the Assembly, told newsmen that majority of Nigerians doesn't have the money for the new petrol price regime.
"The overwhelming majority of citizens cannot afford to drive cars or ride on their motorcycles considering the current situation," he said.
"We are supposed to pack our cars and use bicycles to identify with our electorate," he said.