Photos : ₦150M Rolls-Royce Wraith Seen Gulping ₦41,000 Worth Of Petrol Into Its 83 Litre Tank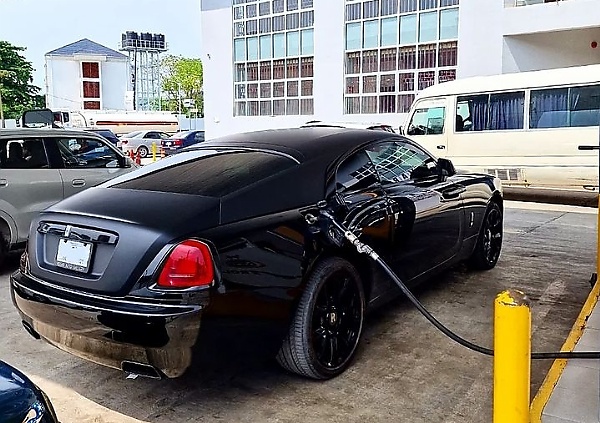 Today's Photo : ₦150 million Rolls-Royce Wraith Coupe seen gulping ₦41,000 worth of petrol inside its 83 litre tank.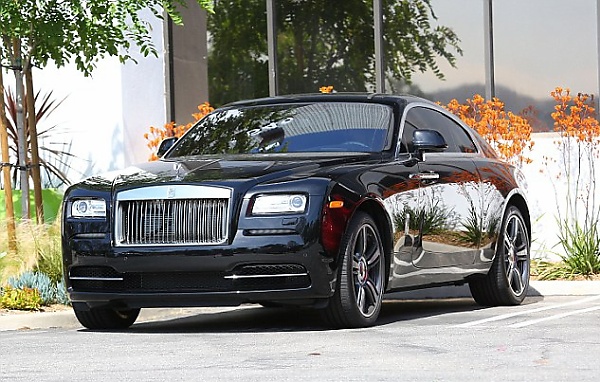 A Rolls-Royce Wraith has been snapped filling up its 83 liter capacity tank at a petrol station amid the recent hike in the prices of Premium Motor Spirit (PMS), popularly known as as petrol.
But Autojosh feels the owner of the Rolls-Royce worth over ₦150 million won't be bothered to pay over ₦41,000 to fill up the tank of the 2-door Coupé with a fuel that now sells for over ₦500/litre in some areas in Nigeria.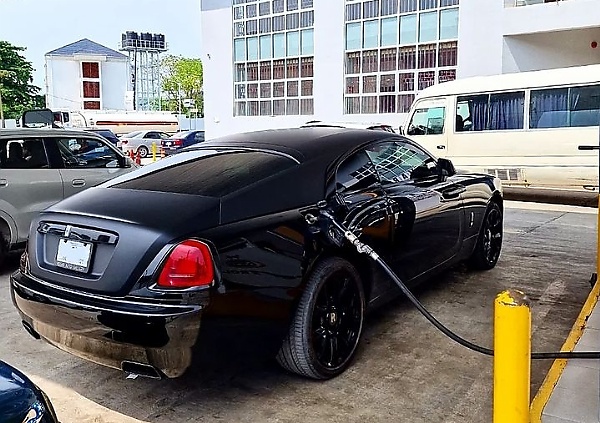 Prominent owner of Rolls-Royce Wraith in Nigeria include Dino Melaye, a former Senator and the governorship candidate of the Peoples Democratic Party (PDP) in Kogi State.
Rolls-Royce Wraith features a rear-hinged doors and the signature Spirit of Ecstasy hood ornament. It is powered by 624-horsepower twin-turbocharged 6.6-liter V-12 engine, allowing a 0 – 60 mph in 4.4 seconds and a top speed of 155 mph.