Bugatti Will Never Build An SUV, See The Reason Why
Bugatti will celebrate its 110th anniversary this year. And to mark the anniversary, Bugatti CEO, Stephan Winkelmann, and his team have prepared a few surprises, that includes a grand tour of places where Italian-born founder Ettore Bugatti was active through out his life , as well as the presentation of further models that will join the Chirons,Chiron Sports and the sold out $5.8m Divo.
And like Mclaren ,the former Lamborghini boss also announced that the Volkswagen-owned Bugatti won't jeopardize the brand in the pursuit of an SUV .
Mysterious 4-Door Bugatti,Possibly The 16C Galibier Sedan Spotted Hiding Under Wraps
He said:
"There will be no SUV from Bugatti"
"An SUV would not do justice to the brand or its history"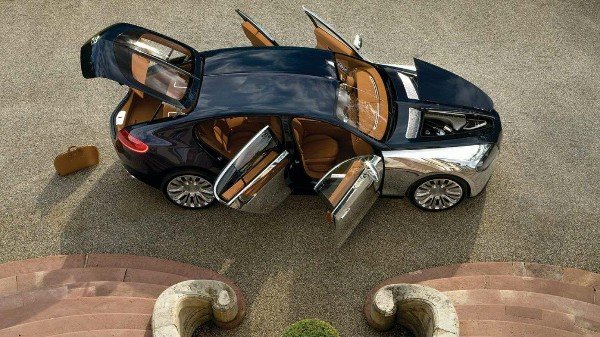 Even though Bugatti won't build an SUV, the French hypercar brand promised some surprises that will join the existing Chirons, Chiron Sports and Divo hypercars .
Do you think Bugatti CEO is stylishly talking about the production version of the luxury 4-Door Bugatti 16C Galibier sedan Concept ?