Cargo Clearance Cost To Rise As Navy Returns To Ports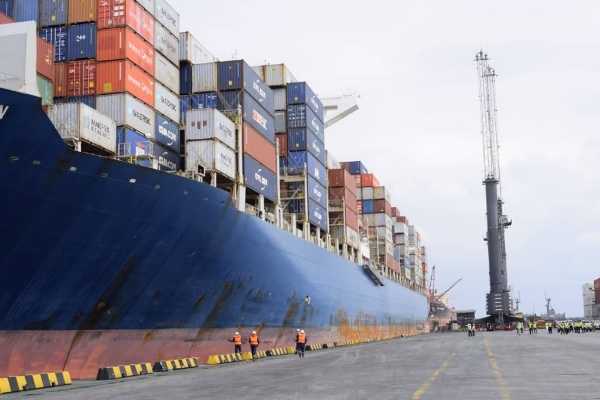 The plan to return the Nigerian Navy to the port may see more Nigerian bound cargo diverted to neighbouring ports over rising clearance cost.
This comes as stakeholders fear that high cost of cargo clearance, duplicated tariffs as well as lengthy and cumbersome procedures, will combine to make Nigerian ports the most expensive in the world.
Over the last few years, 60 per cent of cargoes meant for Nigerian ports have been shipped to other West African ports, including Togo, Ghana, Cotonou, Cameroun, due to high cost of doing business and delay in cargo clearance, forcing the Nigeria's economy lose billions of dollars annually.
One major reasons importers are leaving Nigerian ports to neighbouring countries is the presence of multiple government agencies at the ports now constituting pains for importers and clearing agents. It is against this backdrop that stakeholders have cried out to Federal Government to reduce the number of its agencies operating at the port.
Due to the lamentations of stakeholders, the Vice President and Chairman of the Presidential Enabling Business Environment Council, Professor Yemi Osinbajo, in 2018 directed the Nigerian Ports Authority (NPA) to ensure that only eight Federal Government agencies are allowed to operate and have physical representation at all port locations in the country.