CarsInYankee Berths In Nigeria… Endorsed By Osuofia

Carsinyankee.com is Nigeria's fastest growing car classifieds website where you have not just options for your choice vehicles at most affordable prices but also have other services to enjoy from.
These include ability to use carsinyankee car hire services, here you can scroll through and chose your spec of car for hire, call the car hire company and book your rides from the comfort of your home, office or casual hangout.
You can also decide to buy and sell your authentic car spare parts on www.carsinyankee.com. This service is so cool because you can actually have your choice spare parts shipped down from US for you.
One can also use the platform to apply for car loans. In just a matter of few steps, qualified individuals can apply and get car loans granted them from major banks via carsinyankee.com
Car enthusiasts can also check out our blog for nicely crafted blog posts on everything cars – car safety, car maintenance, tips, instructions, news updates and reviews! So much car info available  for enthusiasts to take in and enjoy.
Carsinyankee.com can also help car owners abroad to ship and sell their cars overseas. All they need do is hand over the car to Carsinyankee.com office in US or other countries where we're present and come back later to pick up the cash!
Carsinyankee will ship, clear and deliver the rides to customers who ordered the car from a different country. Same goes for customers having issues with shipment and clearing of their cars coming in from other countries.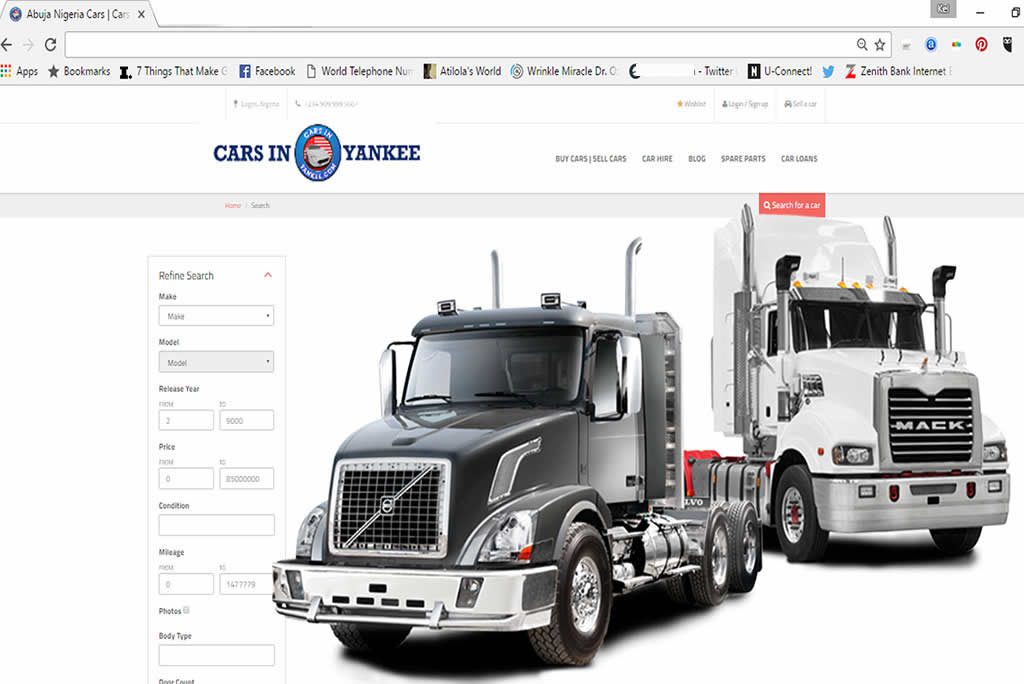 Carsinyankee currently have listings from Abia, Abuja, Cotonou, Edo, Imo, Lagos, Ogun, RIvers, Tanzania, Botswana, America and a growing number of cities and locations. We are covering as many places as possible to bring business to car buyers and sellers alike.
We not only give you peace of mind in your automobile transactions, we also deliver promptly and at friendly prices.