Catch Me If You Can : Super-fast Follow-Me Car Chases Emirates Superjumbo During Takeoff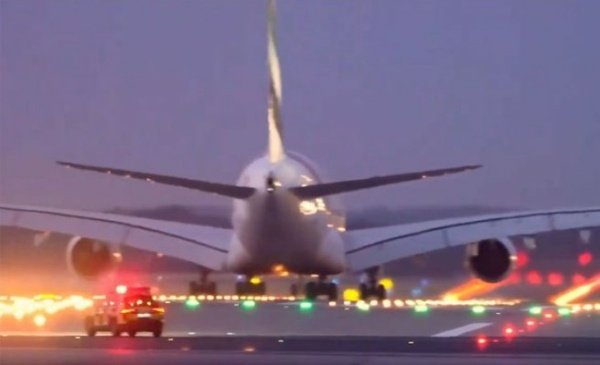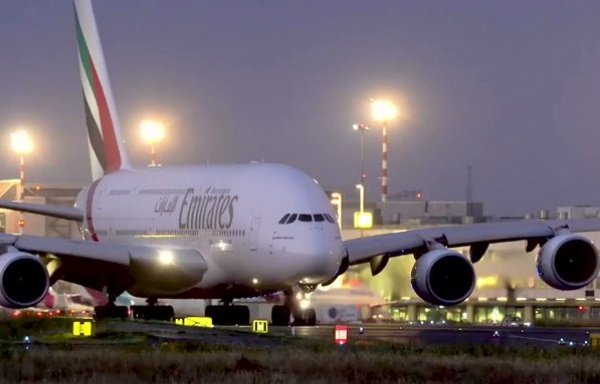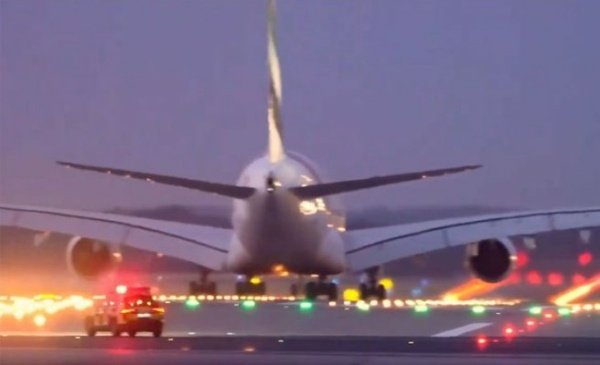 This amazing clip, shared by the Dubai Emirates airline on its twitter page, captures the "catch me if you can" moment that a speeding Follow Me car chases Emirates "world's largest passenger airliner" during takeoff.
Did it out ran the Aircraft? No, the super-fast car never gets close to the accelerating Emirates superjumbo, which soars off into the night sky.
Emirates Airlines spokesperson revealed that the video was captured by a Cargospotter. The airline also said the Superjumbo A380 aircraft was taking off from Dusseldorf, Germany to Dubai.
"What you see here is that our A380 takes-off and then the airport follow me car goes on the runway to carry out a routine inspection"
"This is an airport 'follow me' car. One of its tasks is to frequently check runways / taxiways for debris to enable smooth operations. Airports have such vehicles, used for a variety of functions"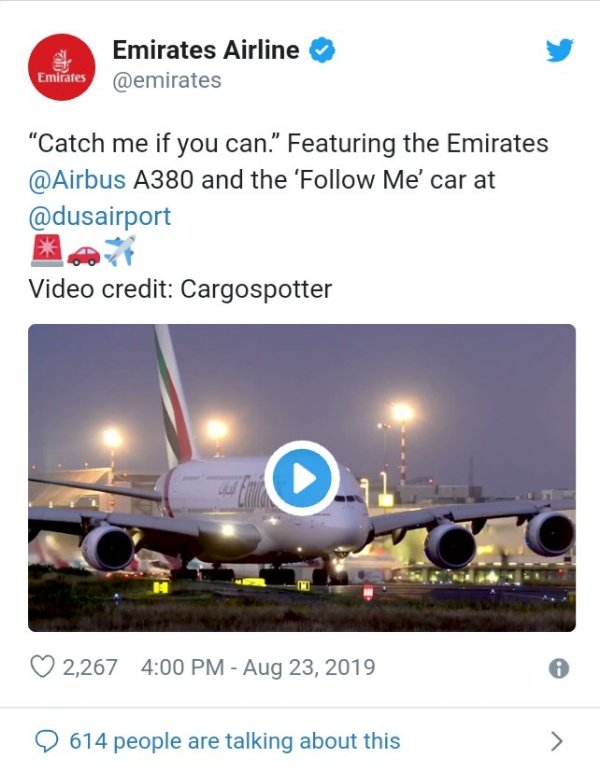 The Emirates spokesperson also added, after some enquiries from its twitter followers, that :
"Here, the car is not patrolling the flight per se, it is checking the runway. In some cases, they are used to guide aircraft to their parking positions /gates"
Oil rich Dubai, whose police department boast the world's most expensive police car collections, also has fleets of Follow Me cars at its International Airport.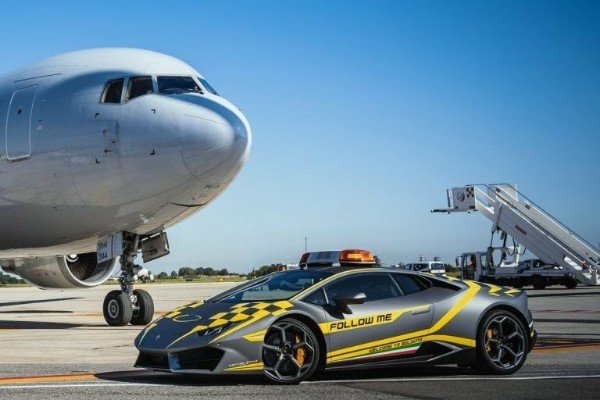 Bologna Guglielmo Marconi Airport in Italy is another airport that employs the services of Follow Me car to guide aircraft to their parking positions. The airport recently took delivery of a brand new ₦155m Lamborghini Huracan Supercar Follow Me car.
Also See: Buy and sell cars faster on Carmart NG