See The Brand New ₦200m Lamborghini That Every Plane Must Follow At Italy's Airport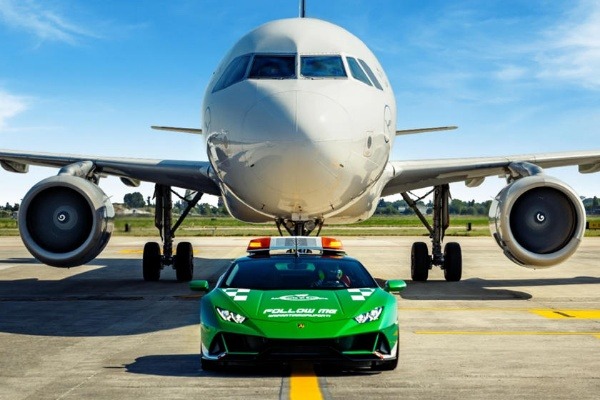 Lamborghini has gifted Bologna airport a brand new ₦200m Huracan Evo "Follow Me" car that every plane must follow before takeoff and after landing.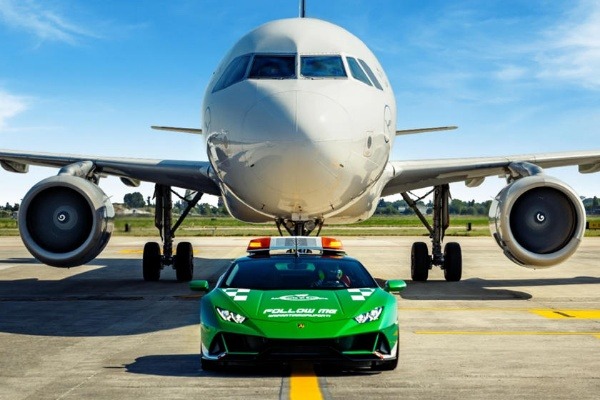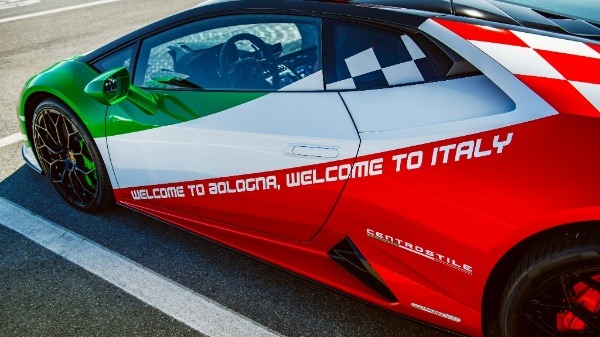 Italian supercar maker Lamborghini has introduce a new Huracan super car "Follow Me" car at the Bologna Guglielmo Marconi International Airport.
Since June 25, this special Lamborghini Huracan Evo been guiding planes to the runway to help them take off.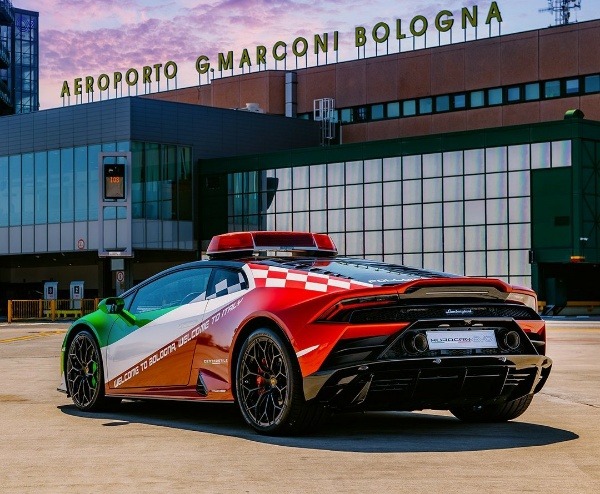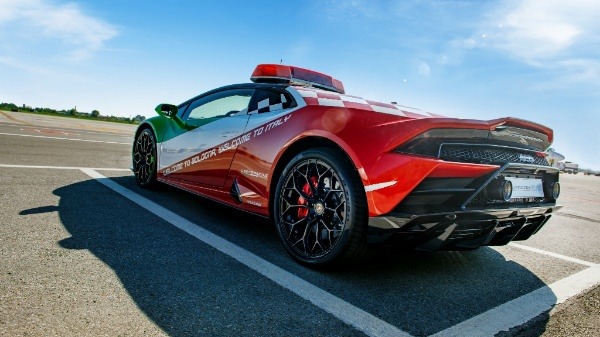 The automaker said on its twitter page that :
"Automobili Lamborghini is proud to introduce a new Follow-Me Huracán EVO sporting a special livery designed by #CentroStileLamborghini. Discover it at @BLQairport in Bologna!"
This special Huracan is decked in a tricolor Italian livery that is meant to catch the attention of pilots. It is also equipped with a flashing light bar on the roof.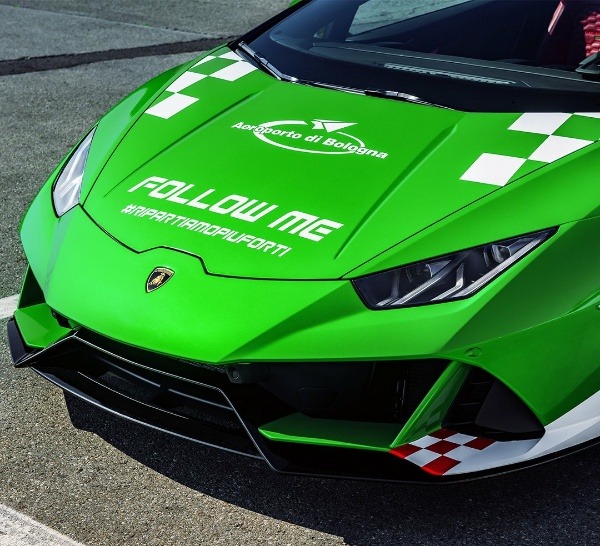 Just like other cars before it, the new car also has the "FOLLOW ME" printed across the bonnet as well as the "WELCOME TO BOLOGNA, WELCOME TO ITALY" on both sides of its doors.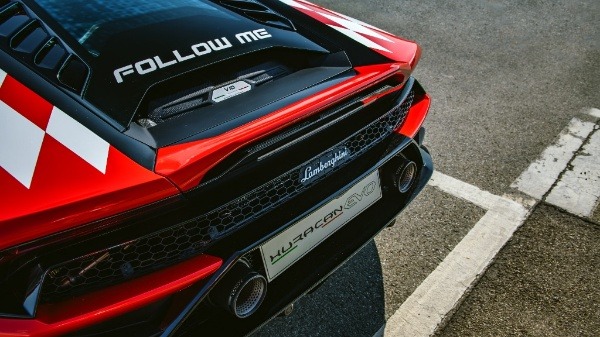 The low body of the supercar allows it to slip beneath the wings and bodies of planes it is guiding on the ground.
Powering this mid-engined exotic monster is a 5.2-liter V10 engine that produces 630 horsepower and 443 lb-ft of torque.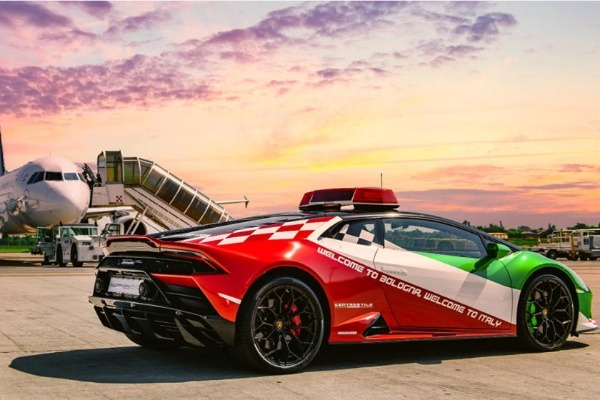 The Evo can do a 0-62 mph time of 2.9 seconds and a top speed in excess of 200 mph.
Responsible for the design is Lamborghini's in-house Centro Stile design facility.
The new car comes a year after Lamborghini introduced a rear-wheel driven Huracan LP580-2 RWD model at the airport.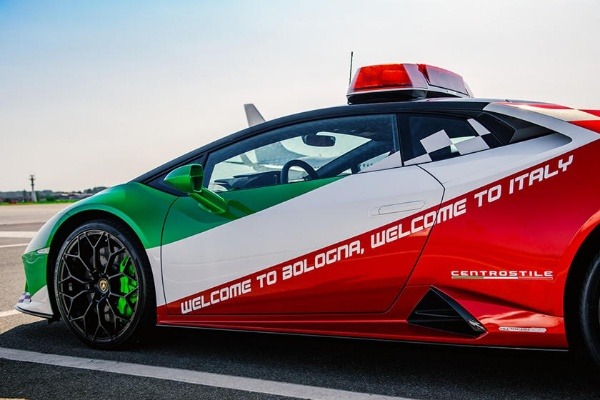 A total of six special 'Follow Me' cars have been in operation at Bologna airport since 2013.
Each are equipped with a set of flashing lights, warning signs, and a radio linked to the airport control tower.
Lamborghini currently has a green Aventador SVJ and yellow Urus on display at one of the airport's terminals.