Federal Government Grants Nigeria Air Permission To Lease 3 Aircraft For Its Operation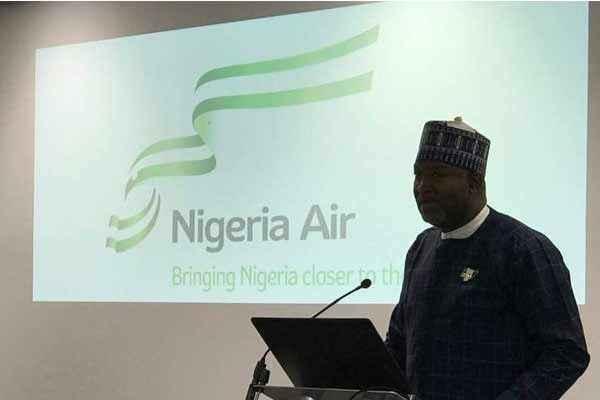 Nigeria Air is the new national carrier that came to replace the defunct national carrier "Air Nigeria" which ceased operation on 10th September 2012. On the 18th of July 2018, the Minister of State, Aviation; Captain Hadi Sirika at the Farnborough International Public Airshow in London, announced the planned launch of a new national carrier "Nigeria Air".
The Federal Executive Council approved the leasing of three aircraft to enable Nigeria Air commence operations on a date to be announced soon by the government. This plan was announced by Aviation minister Hadi Sirika while briefing journalists at the end of Wednesday's Federal Executive Council meeting.
"We have said in our outline business case, which was earlier approved, that we are starting with three aircraft for the first instance and then we progress. We will have a mixture of Airbus and Boeings because every airline that will grow big uses the two," he said.
According to the aviation minister, Nigeria air will only kick with domestic flights before spreading its wings to cover international routes.
"We will start with domestic flights and then we grow to become international and then we move to become regional and intercontinental. There are challenges currently in our aviation industry but it is a global phenomenon and it will not last forever because aviation is a very resilient sector. Certainly, we will overcome these problems," he added.
Considering the fact that the country is currently in great debt, the government has said the national carrier will be largely private sector driven.
In a reply to the number of aircraft the new national carrier will lease for take-off, he said: "On how many aircraft, I have said in our business plan, in the outline business case which is approved that we are starting with three aircraft, for the first instance, to do the runs and then we progress.