Take Advantage Of National Arts Theatre Renovation, Transport Day Editor Urges Auto Companies
Take advantage of National Arts Theatre renovation, Transport Day editor "Kintum" urges auto companies.
It comes after the announcement that CBN plans to invest N21b to renovate the National Theatre and run it profitably.
The editor of Transport Day newspaper, Mr. Frank Kintum, has urged auto companies selling construction equipment, light duty and heavy duty trucks to take advantage of the opportunities open with the federal government approval to renovate the National Arts Theatre in Lagos.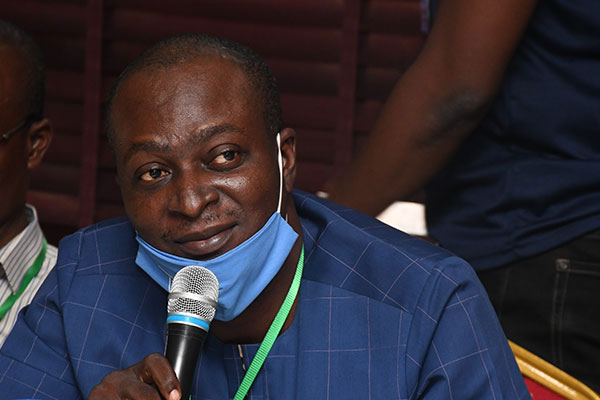 He stated this following the announcement by the minister of Information and Culture, Alhaji Lai Mohammed, that the national edifice is to be renovated in a joint agreement with the CBN and the Bankers Committee with N21b.
According to the minister, "I sought and obtained an approval to execute a memorandum of understanding between the Federal Ministry of Information, the Central Bank of Nigeria (CBN) and the Bankers Committee worth N21 billion for the renovation of the National Theatre Iganmu, Lagos.
"This is a landmark approval because it has paved the way for investment in the creative industry as part of the resolve of this government to create at least 1, 000, 000 jobs in the next three years from the creative industry.
"The CBN through the Bankers Committee is willing to invest N21, 894, 000, 000 to renovate the National Theatre, refurbish it and run it profitably."