Check Out The Amazing Speed Difference Between a GT And a F1 Racing Car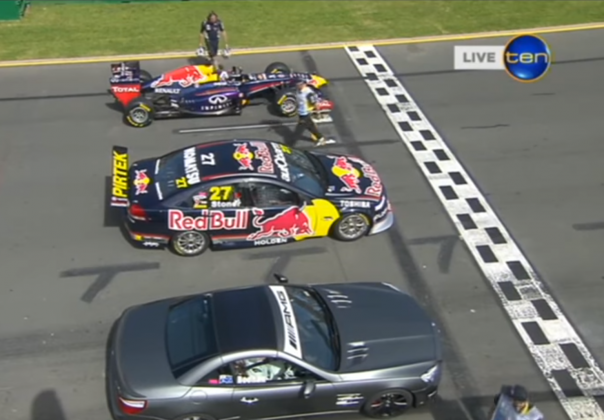 We all know that F1 cars are faster than GT cars but you won't believe the amazing speed difference between them
Speed Comparison: GT vs. F1
To really show off the huge performance capabilities of a F1 car, a special race was staged at Melbourne's Albert Park circuit.
This saw a regular,road-going Mercedes-AMG SL 63 and a V8 Supercar take on the F1 racer.
Mercedes AMG Vs. V8 Supercar Vs. Red Bull F1 Car
In order to give the F1 car a proper challenge, the three cars started at different times.The Mercedes set off first,followed by the V8 Supercar 16 seconds later.Roughly 30 seconds after the V8 Supercar takes off,the F1 car begins its attempt to pull the cars in.
See Related Post: 16 AMAZING FACTS ABOUT FORMULA 1