Check Out BBN Star, Dorathy Bachor, In Her Mercedes-Benz Car (Photos)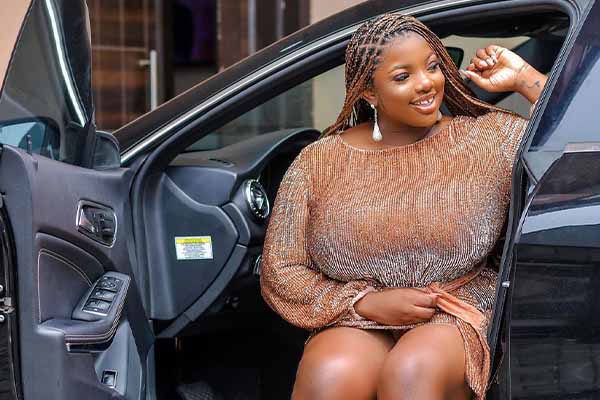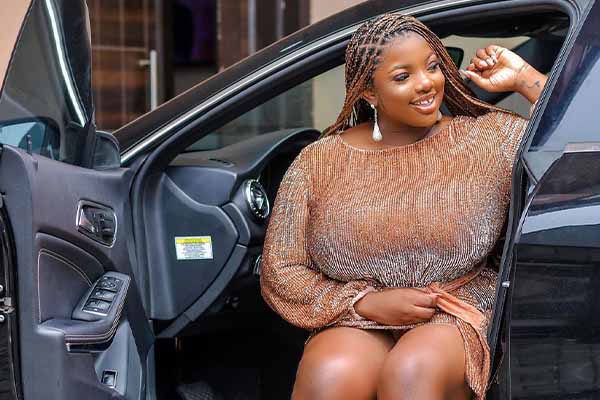 Former BBN (big brother Naija housemate), Dorathy Bachor is blowing minds on social media after she shared some really new super hot photos.
The reality star styled in a golden micro mini gown, which left her spotless long legs exposed and silver shoes, posed for the gram in her new Benz car gifted to her by her fans on her 25th birthday. What we don't know is if she finally knows how to drive. Most times she is being driven by someone pending when she learns how to drive
Sharing some of the photos, she wrote;
"Category: Shoes, Smile and Legs 😍😍"
More About Dorothy's Mercedes Benz CLA
The CLA is Mercedes-Benz' first-ever front-wheel-drive sedan. It is the first front-wheel-drive vehicle offered by the manufacturer in the U.S. Market.
The CLA range is positioned slightly above the A-Class due to its coupe-like appearance which is upscale. The models tend to be less practical than the A-Class it is based on. This is because it seats 4 at the back and it has a narrow end since its a 4-door coupe.
The CLA first went on sale in Europe in April 2013. Furthermore, it was subsequently introduced in the United States in September 2013. In addition, Its largest markets are Western Europe and the United States.