Check Out The Single-seat Electric Flying Car From Google Co-Founder Larry Page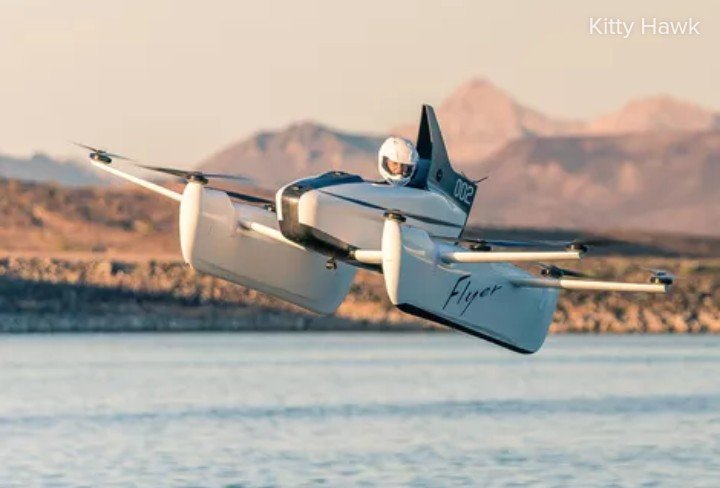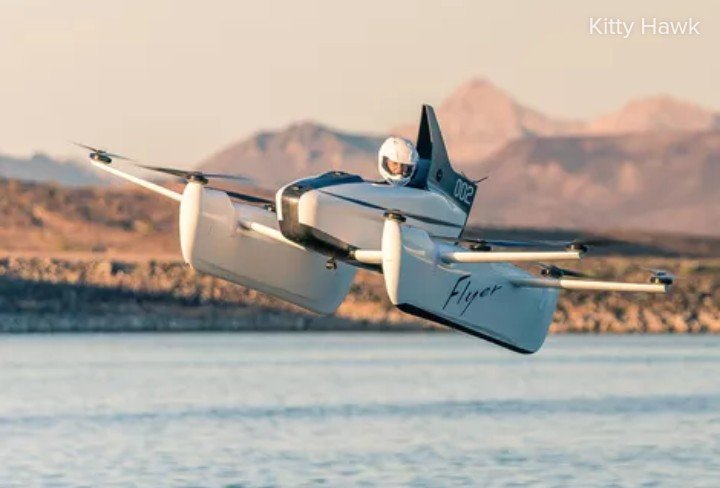 This single-seater ,all-electric flying car called the Flyer is made by Kitty Hawk,a company funded by Google co-founder, Larry Page.
The flyer has 10 propellers, two control joysticks and it's powered by lithium-polymer batteries.
The 113kg personal aircraft can fly up to 10 feet above the ground at speeds up to 20 miles per hour and will fly for about 20 minutes before recharging. The battery life depends on the pilot's weight and speed.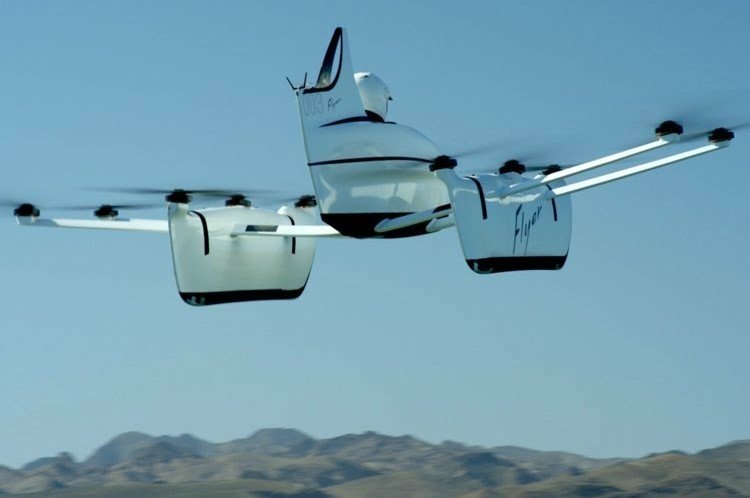 Kitty Hawk conducted over 1,500 successful test flights with its employees and even allowed a CNN's reporter to test the flyer over water for safety reasons at a facility in Las Vegas after training for an hour .
The Kitty Hawk company was named after the town in North Carolina where the Wright Brothers, Orville and Wilbur flew the world's first successful airplane in December 17, 1903.
The personal flyer is now available for pre-order through it's website and it's also open for test flights for prospective customers.