Check Out This Replica Bugatti Veyron By Amalgam Collection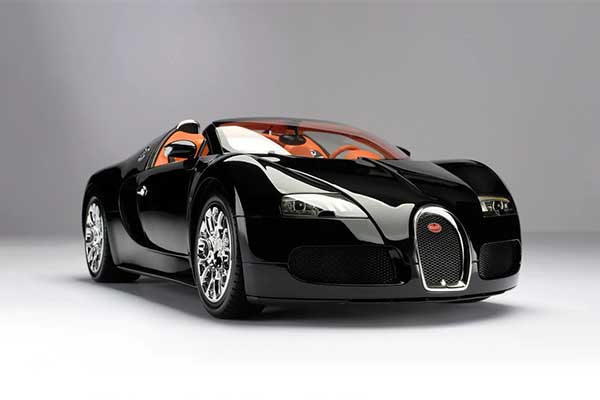 Amalgam Collection is recognised for producing very accurate scale copies of old and classic autos, some of which are weathered to the extent that the world is familiar with them. The Bugatti Veyron 16.4 Grand Sport is the company's most recent model, a Targa top version of the French marque's renowned and record-breaking Veyron.
Just like the real thing, which was limited to just 150 units, Amalgam's 1:8 scale model is limited to 99 examples only. And yes, even the price is up to scale with the real thing. The Amalgam Bugatti Veyron 16.4 Grand Sport scale replica is completely handcrafted. It was produced with the cooperation and assistance of Bugatti, to make sure that the details, original finishes, and materials are up to far with the real thing.
Three colour schemes are available for the Limited Edition Amalgam Bugatti Veyron 16.4 Grand Sport scale model: white with a coffee interior, black with an orange interior, and blue with a cognac interior. Each unit costs $14,023, albeit the white variant is now out of stock.
The company behind this toy for deep-pocketed enthusiasts states that it will take between 3 and 5 working days from placing the order to actually getting to touch the product for the first time. The scale model measures around 24 inches (60 cm) in length and can be showcased inside a display cabinet also signed by them.
A replica of the one-of-a-kind Veyron 16.4 Grand Sport Venet is also available, for $18,237. Bernar Venet, a French painter and sculptor, designed the customised Bugatti, which was initially displayed to the public in December 2012 at the Rubell Family Collection during Art Basel Miami Beach.