Check This Chevrolet Corvette C5 Modified Into A Corvette C1 (Photos)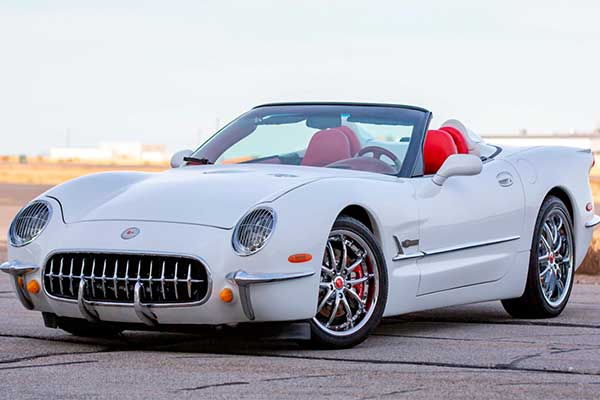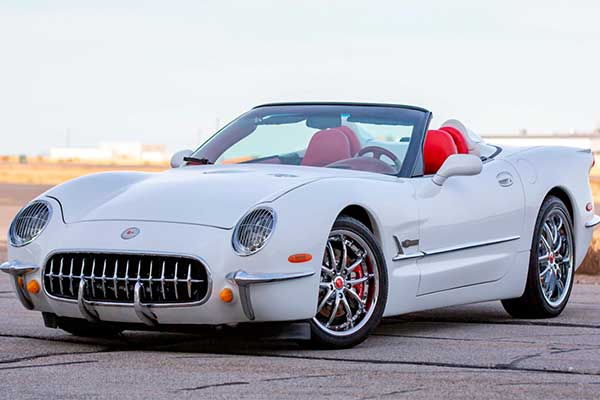 Modifications of cars are not a new thing as its now a common among enthusiast who wants to experiment. Now the car that is modified is a Chevrolet Corvette C5 (90s model) which was transformed into the 1st generation model (Corvette C1). The modification looks great with that mixture of old and new vibes that will definitely turn heads.
The modified Corvette was made by Advanced Automotive Tech of Rochester Hills, Michigan and they actually made 200 of it. Furthermore, this is one of the 2 cars that are up for sale at an auction with one red and another white. The front of the Corvette including the headlights are similar to those of the original C1 Corvette. The grille also sports the classic looks which make the Chevrolet Corvette C5 a sight to behold. In addition, there are curvaceous front wheel arches to add to the classic looks of the car.
On the rear, as bizarre as it looks, it quite fits the ride well, with its large fins stretching out. Those circular taillights complete the whole exterior design. The interior is the same as the C5 Corvette with a leather fit and finish which is in an immaculate condition. To add to that, the modified Chevrolet Corvette is powered by a 5.7-litre V8, 345hp and a 4-speed automatic transmission. The white model has a 5-speed manual transmission with red interior layout.